Kirkcaldy town centre – people, place and regeneration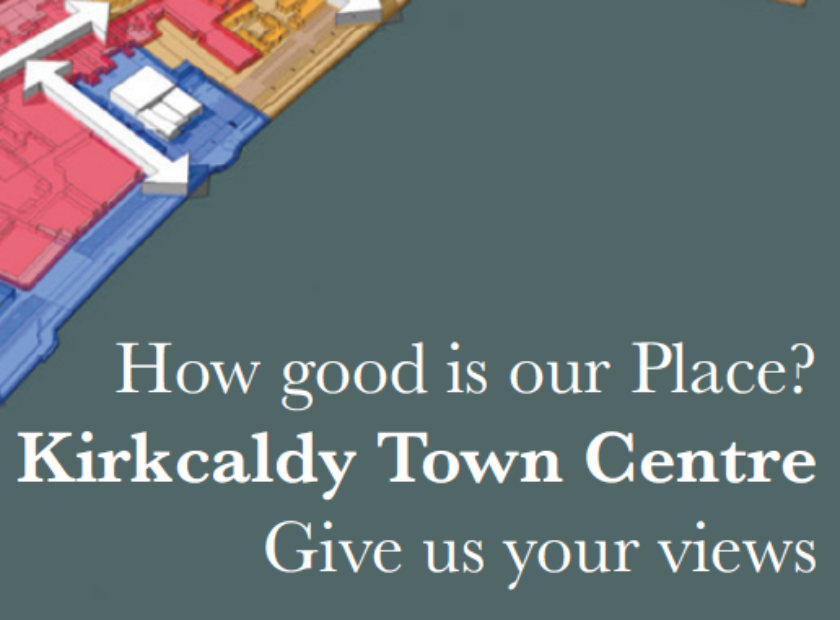 The place where we live, work and spend our free time is really important to us – it influences our health, our well-being and our sense of community.
Our High Street, and the wider town centre, has changed a lot over the years. There are too many empty shop units, and recent high-profile shop closures have made for lots of negative headlines. We're not unique – the problems of high streets all over the UK are well known.  There have been fundamental changes in how people shop and how we spend our leisure time. Shopping online is easy and quick; the edge-of-town retail park has free parking.  People simply shop less on the High Street today.
There are good news stories too – we have some excellent independent shops, cafes, bars and restaurants.  This blog post from Kirkcaldy 4 All highlights a selection of those.  We also have a great programme of events that take place in the town centre – Scotland's only beach Highland games, the Adam Smith Food & Drink Fair, and the amazing celebration of Fife Pride, to name just a few.
I believe that to really thrive, Kirkcaldy – and all towns – now needs to rethink what the High Street is for, and broaden its purpose to include more housing, leisure and services, as well as retail. We need to build on our strengths and make the town centre even more diverse, distinctive and attractive. Events are great but we need to do more to bring people into the town centre every day, to sustain jobs and facilities for our community.
Everyone in Kirkcaldy has a view on the town centre – what we like about it and what could be done to improve it. This summer, Fife Council is asking us to share our views with them using in an online survey. They will use the results to identify priorities for action, and to help secure funding to bring about the changes people want to see. Please take a few minutes to complete it – it's really important to let those in power know what we think!
|