Our natural play activities give children the opportunity to discover and explore the natural world. Playing freely outdoors helps children with the development of social skills, spatial awareness, cooperation, communication and sensory awareness. Outdoor play can also assist children to learn about decision making, develop their ability to share, to become more independent and understand how to assess risks.
We run holiday clubs and after school clubs, using Kirkcaldy's parks, community gardens, woods and beaches to develop kids' confidence and skills, and improve their health and wellbeing through outdoor activities, natural play and hands-on learning about food and growing. We also run kids cooking activities in our Lang Spoon Community Kitchen, getting kids in the kitchen and teaching valuable cooking skills (see upcoming events on the right).
Projects & Activities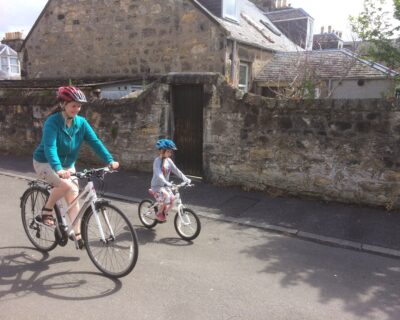 Would you like to be able to cycle on the road with your children, but you're not confident with their cycling skills? Why not book a Family Cycle Skills session with us?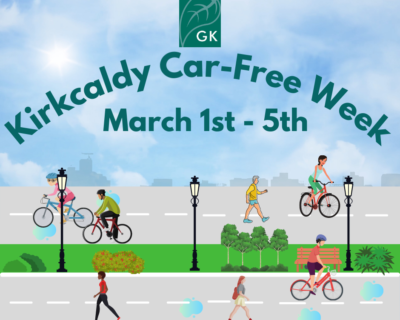 A week of events and activities to stimulate your imagination about what Kirkcaldy would look like with more car-free areas.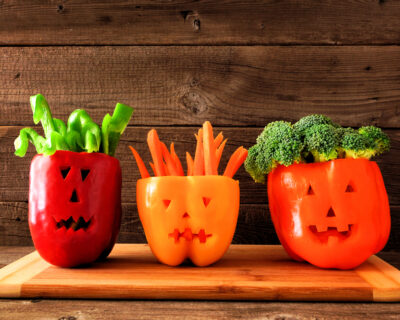 Our school holiday kids clubs include cooking clubs in our Lang Spoon Community Kitchen.
Upcoming events
Tuesday 21st September : 6:00 pm
-
8:30 pm
News & Blog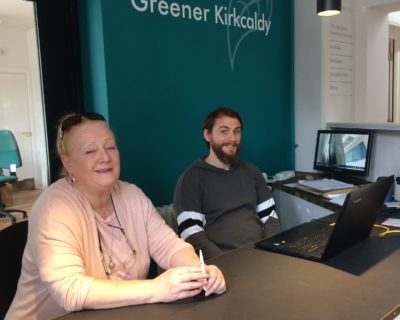 We have an exciting opportunity to join our team as an Admin Assistant (Maternity Cover). The deadline for applications is Monday 2nd August 2021 at 5pm.
Jul. 20, 2021