Growing asparagus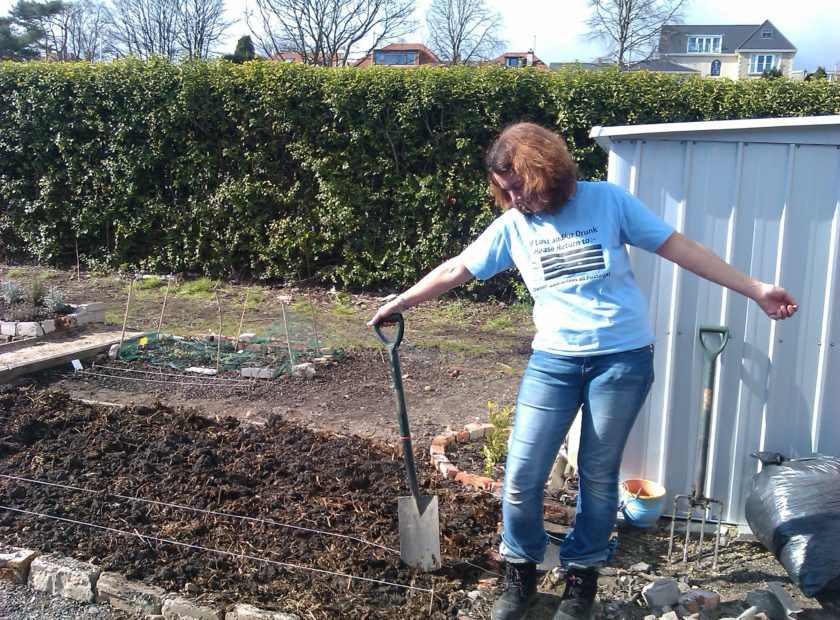 The Ravenscraig Community Orchard volunteers spent a lovely afternoon a couple of weeks ago planting an asparagus bed on our training allotment.  You can read our volunteer Ross's report on the work day here.
Asparagus is a perennial vegetable – once planted, it can be productive for 20 years! So its well worth the initial effort and patience to let the plants get established. Asparagus is a great seasonal veg too – once you've tasted homegrown spears you won't be tempted to buy out-of-season asparagus that's been flown in from Peru – good news for your carbon foodprint.
For a decent crop, give your asparagus lots of space – its ideal for a large garden or allotment. It likes sun and well-drained soil, and some protection from the wind. You can plant it in the spring or autumn.
Jackie, who led the volunteer asparagus session for us, has written up a simple guide to planting asparagus – you can download it here – planting asparagus (PDF file). There's loads more information about growing asparagus on the BBC gardening website.
|