Greener Kirkcaldy's Annual General Meeting 2015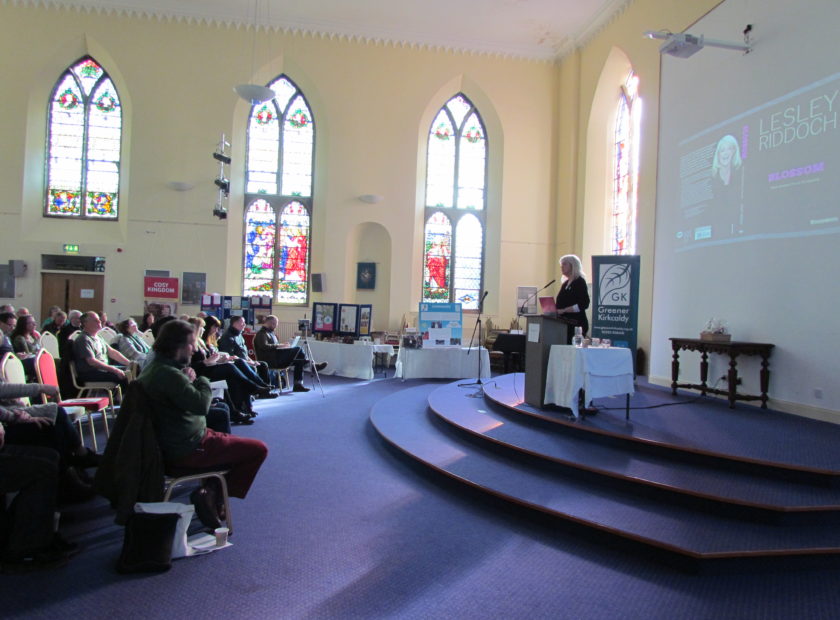 Following Greener Kirkcaldy's Annual Gathering, our Annual General Meeting took place on Saturday 21 February 2015. Many people from our earlier event stayed on to attend the AGM.
Following a welcome to members and the public from Greener Kirkcaldy's outgoing chair Andrew Mc Daniel, we presented our annual accounts to our members. The main highlights were the expansion of the project over the years into a healthy and active organisation in the local community.
An important part of the business of the meeting was to elect our Management Committee. A request for nominations had been circulated to members as part of the AGM formal notice. Six nominations were made including previous Committee members and one new member. All nominations were accepted and our new Management Committee members are
Andrew McDaniel (Outgoing Chair)
Ian Stirton (outgoing Treasurer)
Graham King
Allan Levack
Jackie Vural
Heather Petrie
Aileen Horne
Andrew stood down as Chair, after a successful year in the role. The Committee will meet again in March, and their first task will be to elect a new Chair.
Minutes from our AGM are available – contact admin@greenerkirkcaldy.org.uk
|