Greener Kirkcaldy Christmas Fair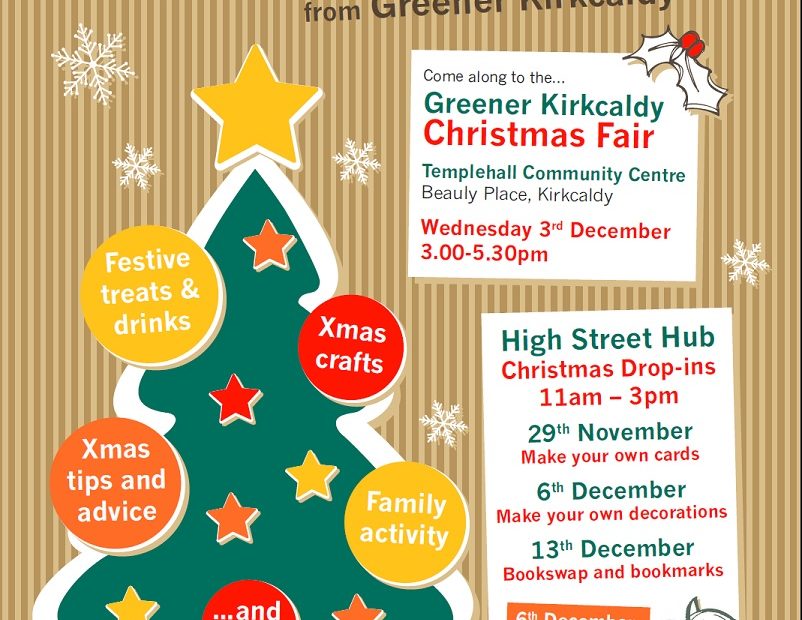 We're dreaming of a greener Christmas…..
Join us at Templehall Community Centre on Wednesday 3 December for lots of festive family activities and practical advice and tips on how to heat your home and reduce waste in the run up to Christmas. We'll be providing some Christmas goodies to eat and drink and we are hoping a very special guest will pop by.
We will all be having a go at making our own festive wrapping paper and cards. By learning this really easy skill we will be able to make unique paper and cards not just for Christmas but for any time of the year. The Ecology Centre in Kinghorn are also coming along to show us how to make Christmas wreaths.
At this time of year we are all thinking about keeping warm and making our homes draught free. Our energy advisors will be on hand too to talk you through lots of tips that you can use at home to keep the heat in and the cold out.
This event is free and anyone can come along. We hope to see you there. Ho Ho Ho……
|