Greener Kirkcaldy Annual Report 2019 – 2020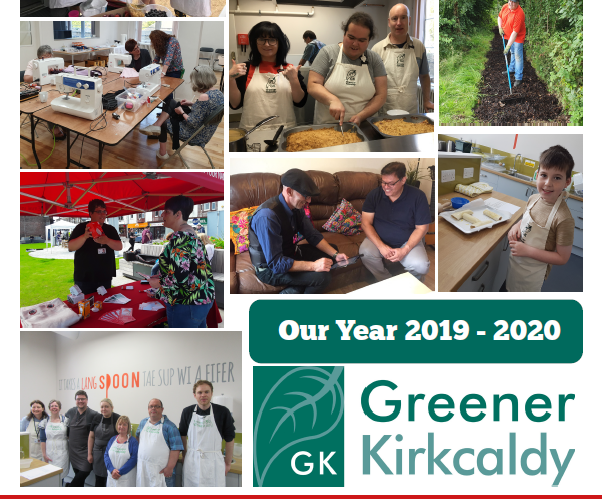 2019 – 2020 has been another busy year for us. We celebrated our 10th anniversary, opened our new building to the public, opened our Lang Spoon Community Kitchen and community fridge, installed solar panels on our roof, and our Cosy Kingdom team received a Fife Voluntary Action Partnership Award for their work. We also ran over 300 events with more than 3,000 people. In March 2020, as Covid-19 hit, we closed our doors to the public, moved our events online and played a key role in local community support.
Read our highlights in our Annual Report for the year.
|