Greener Kirkcaldy Annual Gathering and AGM: Climate Action and The Wellbeing Economy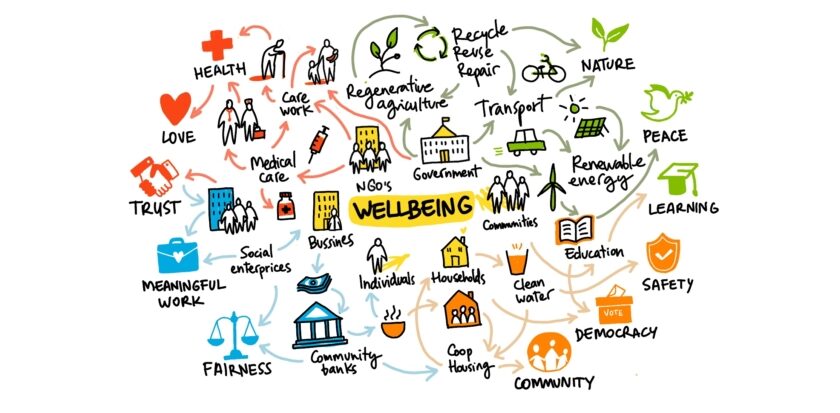 Climate Action and The Wellbeing Economy: Greener Kirkcaldy Annual Gathering and AGM
Saturday 22nd January 10am – 12:30pm
In-person and online
Our 2021 Annual General Meeting (AGM) will take place alongside our Annual Gathering on Saturday 22nd January, at 10am at The Old Kirk (covid guidelines permitting) and online via Zoom.
We'll be joined by guest speaker Lukas Hardt, Policy and Engagement Lead at the Wellbeing Economy Alliance Scotland (WEAll Scotland). Lukas will discuss the role of community climate action in creating a wellbeing economy which would deliver social justice on a healthy planet.
Also, Holly Roseanna of Fife based band The Passing Sages will perform a set of nature inspired live music.
Chair of our Board, Christine May, will give an update on Greener Kirkcaldy's activities and achievements over the last year. She will also outline some of our future plans. You will have a chance to share your thoughts on the year gone by and your hopes going forward too.
The event will conclude with our AGM. You can view the agenda and papers for our AGM below. You can also view hard copies of the papers in our building at 8 East Fergus Place.
Greener Kirkcaldy AGM 2021 Agenda
Only Greener Kirkcaldy members can vote in our AGM. Sign up to become a member here if you aren't one already.
Becoming a member of Greener Kirkcaldy is free! As well as being able to vote at our AGM and help shape our work, our members get invited to special 'members-only' events and receive 10% off our workshops, activities and at our Lang Toun Cycles community bike shop.
Booking information
The event will take place in-person at The Old Kirk, Kirk Wynd, Kirkcaldy, KY1 1EH as well as online via Zoom (hybrid event). Please make sure you book the correct ticket.
This event is free, but booking is required as spaces are limited.
You can book your place via Eventbrite.
If you have any problems booking, or any questions, please phone 01592 858458 or email info@greenerkirkcaldy.org.uk.
|