GK longlisted for an Ashden Award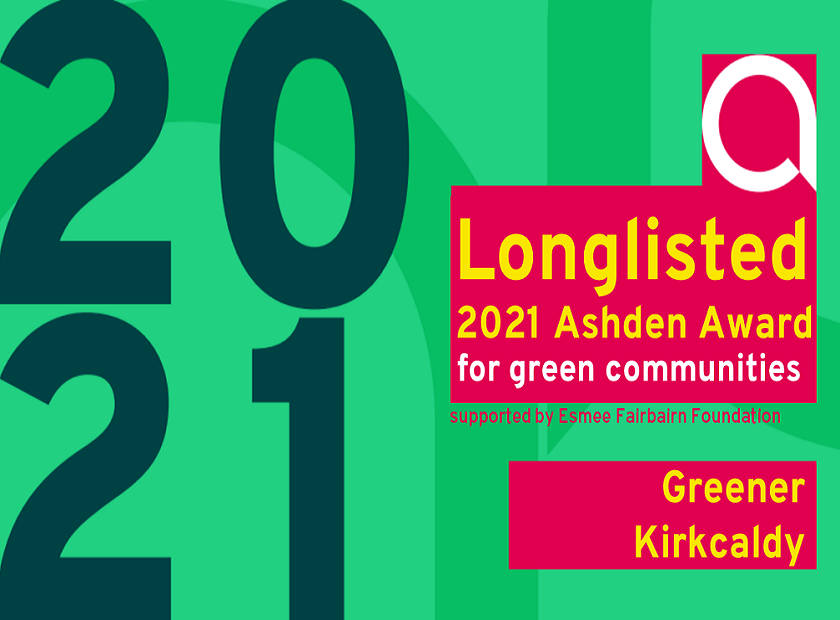 We're super excited and proud to have been longlisted for a prestigious Ashden Award for Green Communities.
Ashden, a UK charity, has been supporting transformative climate solutions for 20 years. More than 800 organisations applied for the 2021 Ashden Awards, and Greener Kirkcaldy is one of just 38 to have made it to the longlisting stage, with only four organisations longlisted in our category. Award winners will be announced this Autumn – after a rigorous assessment and judging process involving on-the-ground visits and input from sector experts.
This longlisting recognises the innovative and hard work of our staff, management committee and amazing team of volunteers over the last 12 years, combating the climate emergency, tackling fuel poverty and food insecurity and bringing people together for a more sustainable Kirkcaldy.
Greener Kirkcaldy was established in 2009. Since 2010, we have supported the Kirkcaldy community to save over 45,000 tonnes of carbon, by reducing energy use, driving and flying less, growing food, cooking from scratch and reducing waste, 40,000 people have taken part in our projects and services, 1 tonne of food, 10.8 tonnes of bikes, 1.5 tonnes of tools, 1.3 tonnes of electronic devices and 1.1 tonnes of textiles have been saved from landfill, 12,490 households have reduced their energy use and participants have saved £4,017,687 by reducing energy use and increasing energy efficiency at home.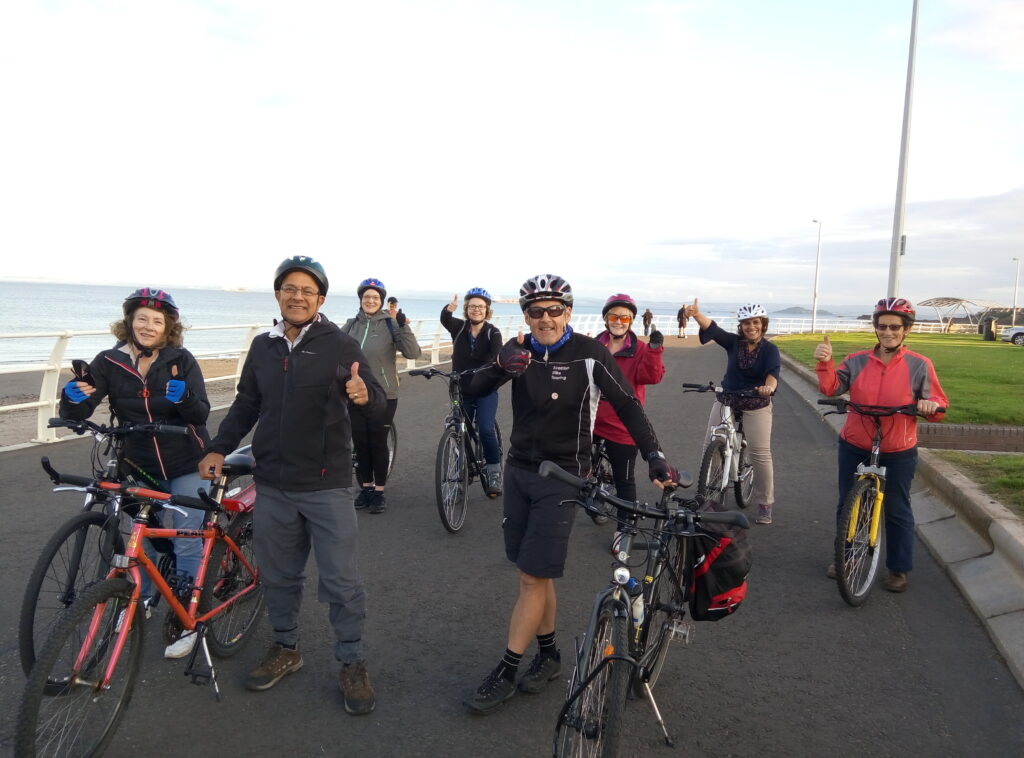 This year, we further supported our community to meet the additional demands of Covid-19. Between April 2020 and March 2021:
Over 5,000 people took part in our projects and services
2,500 tonnes of carbon were saved
7 tonnes of bikes and 7.9 tonnes of food waste were saved from landfill
Over 9,000 home cooked meals were made and delivered to people struggling to access food
3,155 households reduced their energy use, saving £846,350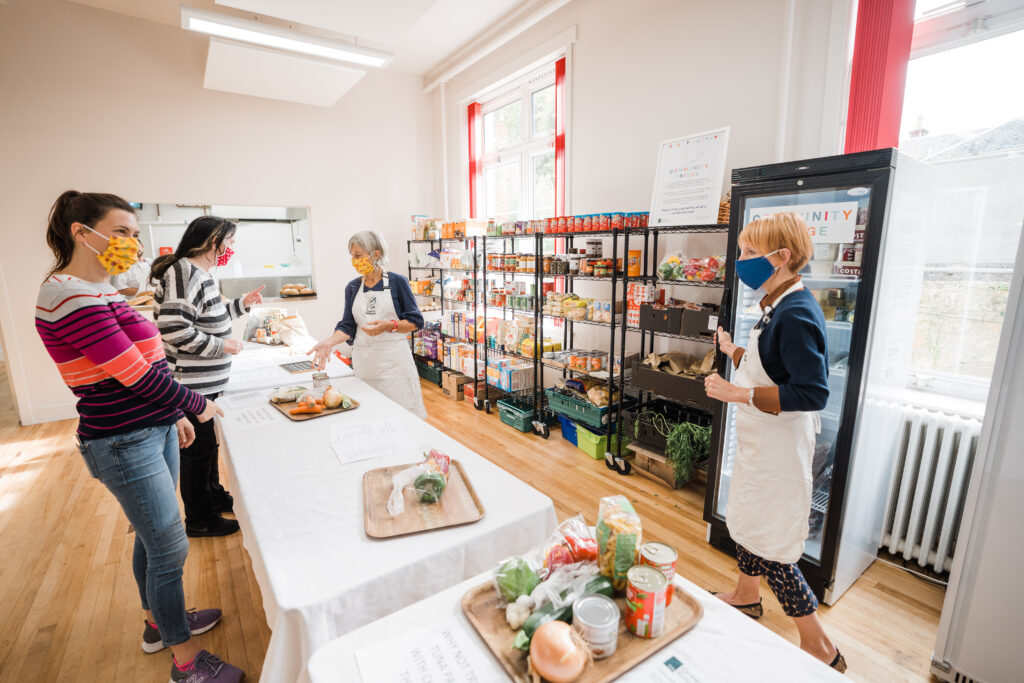 We did this by delivering a range of projects, events, skills training and volunteer opportunities to meet the needs and goals of local people – working towards a future where everyone can live better and tread more lightly on our planet.
We take a holistic approach to tackling climate change, with activities covering every aspect, including climate change engagement, energy advice, food and growing, kids and family, greener transport and waste reduction.
Our activities have a significant impact on levels of climate change awareness, attitudes and carbon emissions. We reach beyond the people who are already interested, and engage with a wide range of audiences. We do this through innovative activities that make climate change relevant to people's everyday lives. Our mixed programme is inclusive and accessible to all, highlights positive examples, inspires action and empowers people to make significant behaviour changes.
We also tackle important social issues in our community, ensuring equal access to energy and food, reducing isolation, building skills, tackling unemployment, supporting town centre regeneration and improving health and wellbeing.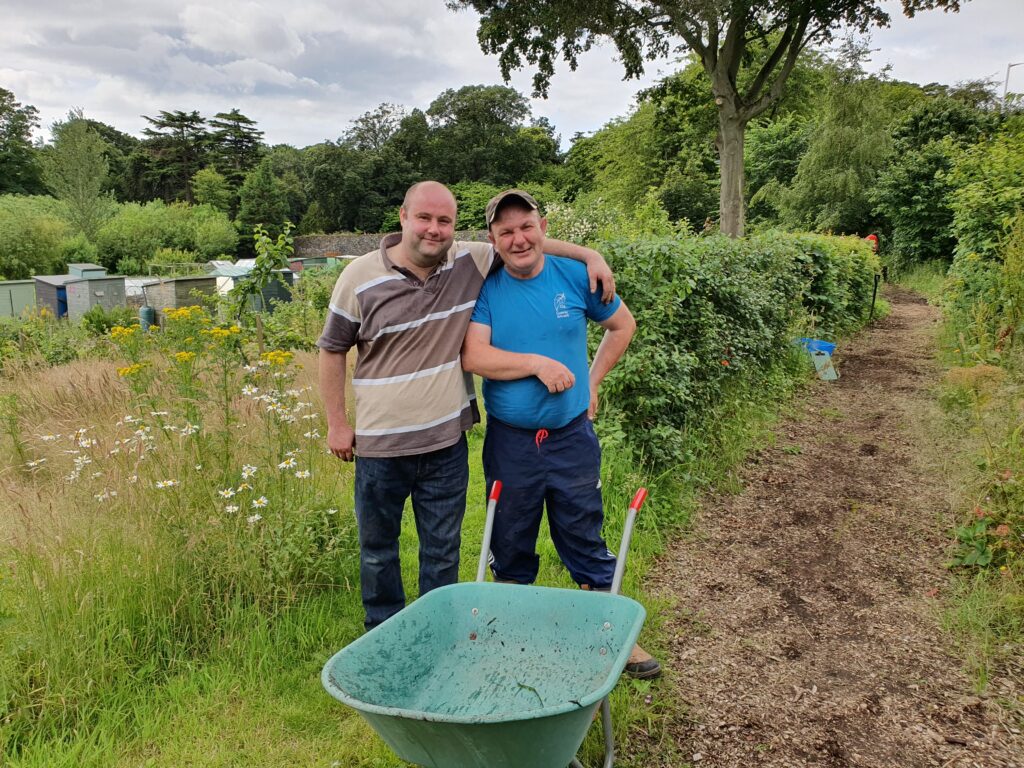 Ashden's CEO Harriet Lamb said:
"In the year that governments, climate innovators and activists gather at the COP26 global climate summit in Glasgow, these inspiring climate champions demonstrate the many  solutions that can be replicated at scale and speed.

"The Ashden Awards focus on cutting-edge initiatives that are both green and fair –  that deliver climate justice, create good jobs, train people in green skills, and cut carbon.

"This year we have an amazing array of initiatives to choose from and judging is going to be tough! We cannot wait to showcase their outstanding innovations to the world when we announce the winners this autumn."
Through its awards and ongoing networking and support, Ashden spotlights and supports climate and energy innovators around the world – including businesses, non-profits and public sector organisations delivering proven, ready-to-scale climate solutions.
We'd like to say a massive thank you to Ashden and the Esmee Fairbairn Foundation, who support the Green Communities Award. We can't wait to be involved in the next steps. We're up against some amazing projects across the UK and we're looking forward to hearing more about their work – well done to all those longlisted!
We'd also like to say a huge thank you to our staff, volunteers, partners, funders and amazing community for all of your support – we couldn't have done all of this without you.
|