Forest gardening – a different approach to looking after your plot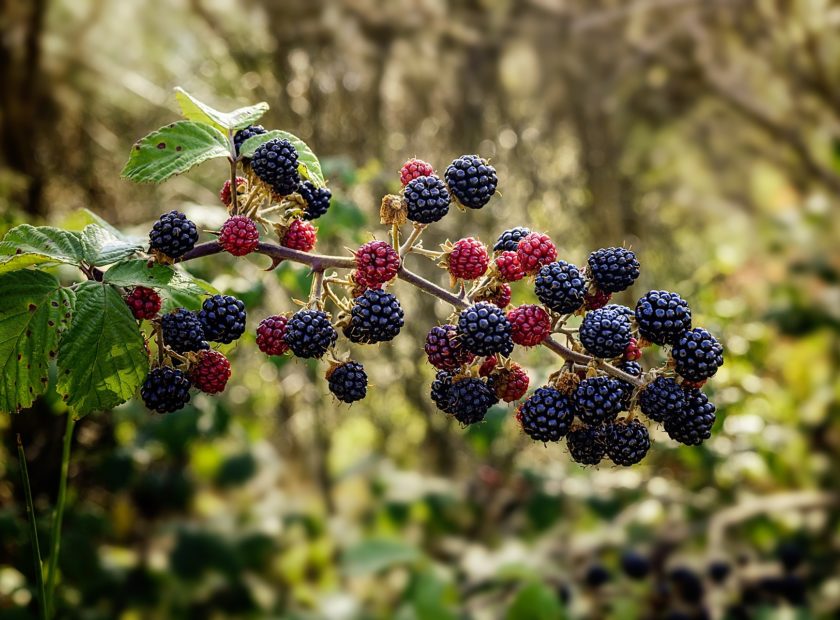 Jackie, our Project Coordinator at Ravenscraig Walled Garden explains all about how adopting Forest Gardening techniques can improve your growing space!
Have you been spending time watering your garden over the last few weeks? Gazing out at your parched lawn and dry veg beds and hoping for some rain?
One solution to this might be to consider creating a forest garden on your plot. Edible forest gardening is about working with nature to create a low-maintenance and productive plot that can thrive in all types of weather.
You don't need a forest – or a huge plot. The principles can be applied to your garden and adapted to fit your space.
In the forest, there are trees and bushes of different heights and many plants growing on the ground. There are areas of light and shade, and the plants grow in the space that suits them. Edible forest gardening mimics this as you design your space to make the most of the conditions.
You might have taller trees on one level – a chestnut tree for example – and then smaller trees such as apples and pears. To fill in the spaces between them, you could have soft fruit bushes such as blueberries, blackcurrants and raspberries. Brambles will grow anywhere and are useful for any areas that have rough ground.
On the ground, you can use perennial plants (plants that regrow every year and don't need replacing). Wild strawberries, rhubarb, herbs for cooking, walking onions and wild garlic are all good examples of this.
You can add in your annual veg such as courgettes, squash, spinach and cabbages that will fit into spaces with sun or shade according to their needs.
The taller trees and bushes will offer shade from the sun and shelter from the wind. The low growing plants on the ground will help with moisture retention. Using more perennial plants reduces the amount of time you need to put in to sowing and growing.
Interested in finding out more? We are running a one day Introduction to Forest Gardening course on Saturday 4th August 10am – 4pm at Ravenscraig Walled Garden. Book your place now.
|