Explore a Greener and Fairer Tomorrow at Greener Kirkcaldy's open day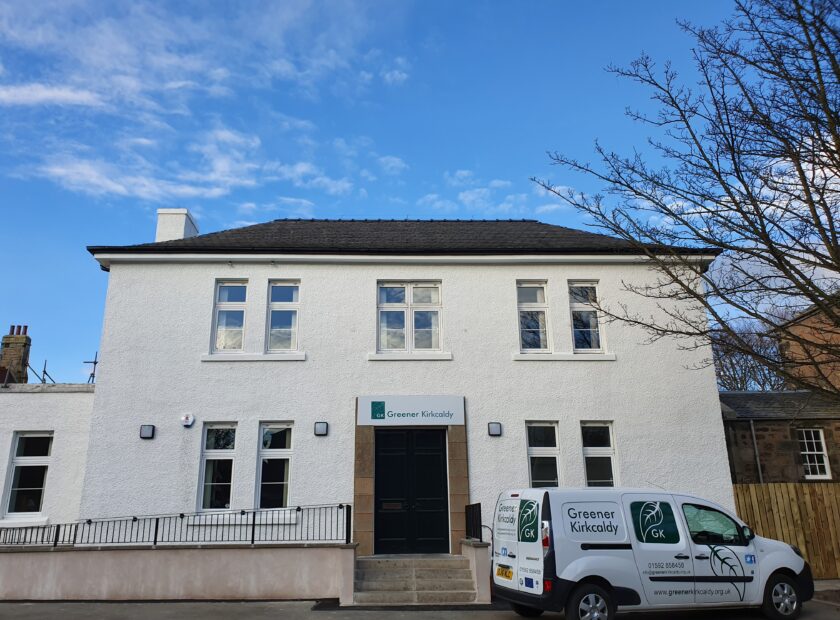 We're holding an open day to share our work and future plans on Saturday 20th May, between 10am – 1pm.
Come along to our community building at 8 East Fergus Place for the chance to take part in fun activities and enjoy a tasty brunch. You can also learn about the charity's projects and plans for the next five years.
We are organising interactive games linked to the themes of food, energy and climate action. Free bike health checks are available from Dr Bike and you can join aled cycle ride around Kirkcaldy's three parks.
"This event is a great chance for people to learn about our projects and discover how they can get involved."
There is also a chance to chat to Greener Kirkcaldy staff and volunteers and explore our community building, including the Lang Spoon Community Kitchen and our new climate-friendly town centre garden.
The open day marks the launch of our new strategic plan – A Greener and Fairer Tomorrow, Starting Today. This outlines our plans and priorities for the next five years. More than 300 local people helped to shape the plan by taking part in a community consultation
Our Chief Executive Lauren Brook says: "Greener Kirkcaldy is a community-led charity. Local people guide everything we do. I would encourage anyone who shares our vision of making our town a good place to live and work to pop along to our open day.
"This event is a great chance for people to learn about our projects and discover how they can get involved. We have lots of fun activities, tasty food and exciting plans to share!"
|