Earthy pleasures: learning more about healthy soil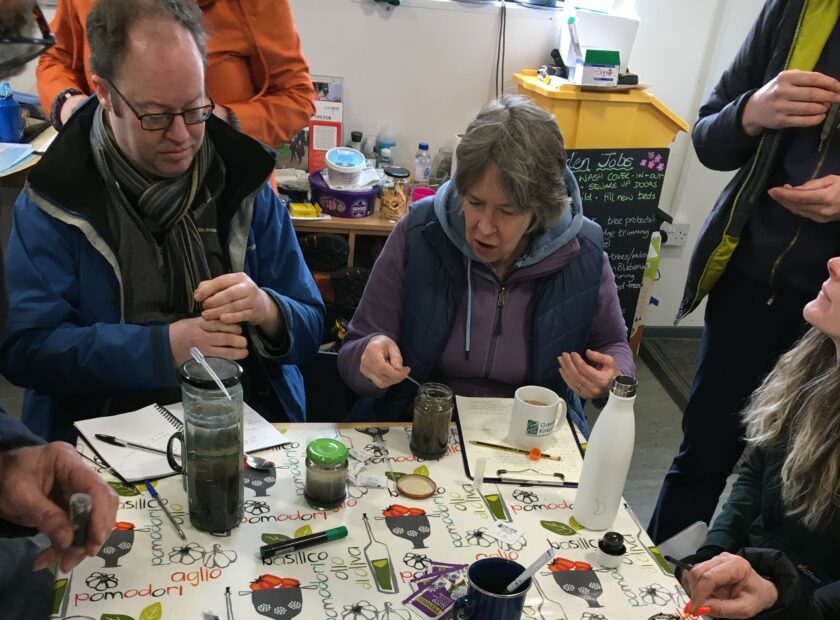 Media Volunteer Simon Turner visited Ravenscraig Walled Garden to discover how healthy soil is vital for productive gardening.
"This takes me back to primary school!" exclaimed one attendee as we attempted to squish and shape damp soil. We were getting our hands dirty to learn about soil types and discover why it matters what kind of 'matter' makes up our gardens.
If you don't know your loamy sand from your sandy loam and you want to optimise your garden or allotment for growing the plants you want while helping the environment, this was the event for you.
We moistened, moulded and remoulded soil samples from the Community Garden at Ravenscraig Walled Garden in an attempt to categorise them. Then we washed the dirt from our hands and shivered as we shuffled back into the warm shed to discuss our findings.
Dr Liz Lakin, Senior Lecturer at the University of Dundee and Academic Lead for the Living Lab at Dundee Botanic Garden, was our expert guide. Liz enthused over all things earthy and plant-based, sharing her knowledge of PH scales and how to analyse soil texture, as well as essential nutrients and soil improvers.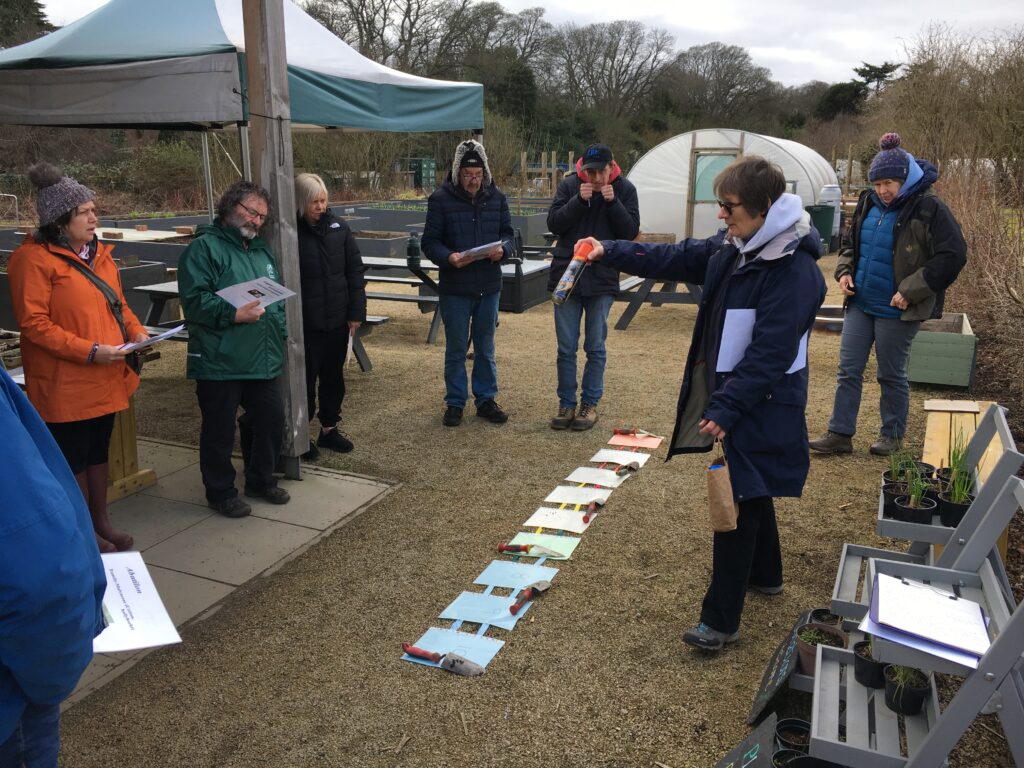 With many experienced gardeners and growers in the group, Greener Kirkcaldy volunteers among them, there was plenty of knowledge to pool on the muddy stuff that comes from rock and dead organic material and tends to get under your nails.
Not that this was any dry, academic lecture. We were all lab scientists for the morning. We were equipped with two-week-old garden soil samples in jam jars, sachets of activating powders, tea spoons, plastic pipettes and test tubes. We tested our soil for PH scale readings and levels of essential nutrients such as potassium, phosphorus and nitrogen.
As the liquids changed colour we consulted charts to find out nutrient levels, getting a clear picture of what we had to work with in our own growing spaces.
Most of the group found their soil was acidic. We learned we could use soil improvers such as lime to increase alkalinity. This would give the potential to grow a greater variety of plants, with greater success.
It is not always straightforward. A soil improver such as seaweed, with a PH level of 6-6.5, can increase levels of potassium and phosphorus, but not nitrogen. Potato feed or a green manure, like peas or clover dug back into the soil, will release nitrogen.
We learned that insects and worms break down materials, bringing in oxygen (good). But taking out crops for eating depletes the soil (bad). This is why soil improvers such as lime, mulch or wood ash should be used to enrich soil before re-planting. We also learned about the benefits of 'companion planting'. This (e.g. peas or beans with onions), cover crops and crop rotation to optimise soil health.
At the end of the workshop we received an unused tea bag and instructions to take it away and bury in the garden. We were told to bury the bag and dig it up after three months. This would give a sign of our garden soil's ability to decompose materials. At this point, Liz trailed her next event: a composting session.
So, healthy soil is good for your garden as well as climate friendly. Why not get your hands dirty, school yourself on soil, enrich and improve – it's child's play!
Simon Turner, Media Volunteer
Climate Friendly Gardening – Healthy Soil was held at Ravenscraig Walled Garden as part of Climate Action Fife.
Climate Action Fife is a Fife-wide partnership project, bringing together individuals, communities, local government and businesses to tackle the climate emergency and make Fife a greener and fairer place to live. It is funded by The National Lottery Community Fund's Climate Action Fund, which enables people and communities to take the lead in tackling the climate emergency.
|