Devilled delights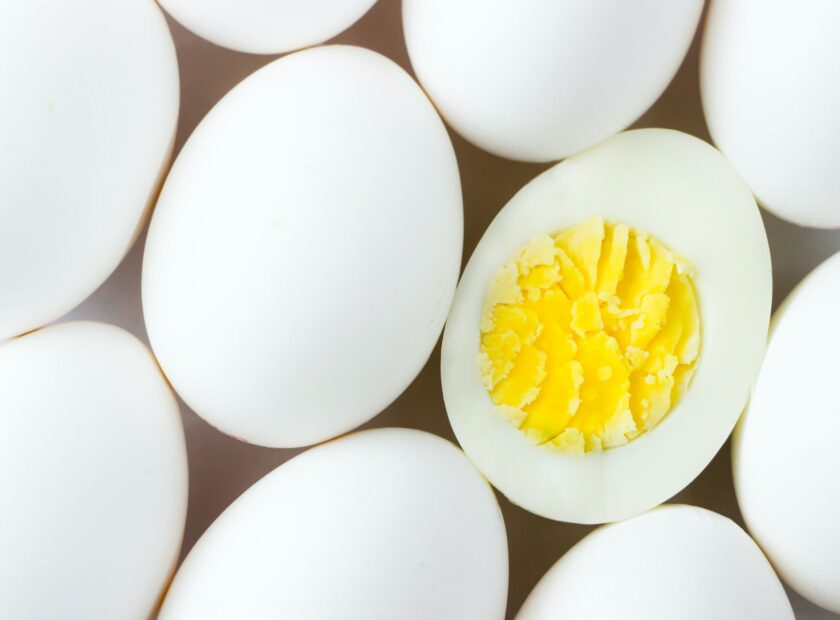 When I think of devils, my mind tends to go to little red fellows with fiery skin, rather than egg, offal or indeed a cake. But in cookery, to devill means blasting with heat or adding a devilish tweak of strong flavour.
As far back as the 1700's, people devilled all kinds of food by adding lots of seasoning and condiments. This was to done to save food from going off or to impart a hot and spicy 'flaming' vibe. By spicy, I mean in the British way (think mustard/cayenne/black pepper) not the searing blow-your-head-off sense.
Devilled eggs might feel old fashioned and from the 1970's, alongside aspic jelly and vol au vents. But next time you have a box of eggs and folk coming round for a drink why not make some? You might be converted.
The last time I made devilled eggs was for a large party. In addition to pickling the whites until they were yellow, I mixed the yolks with mayonaisse, cayenne pepper, mustard and a touch of black pepper. My guests inhaled the eggs almost as soon as they were passed around.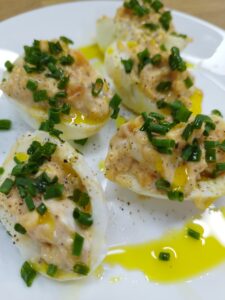 Recipe for devilled eggs
Hardboil eggs by placing in boiling water for around 10-12 minutes.
Once cool, slice them in half and carefully scoop out the yolks with a teaspoon.
Mash the yolks with a fork in a small bowl. Add a good dollop of mayonnaise, a pinch of cayenne pepper, mustard powder and smoked paprika.
Season well with salt and pepper and spoon back into the empty whites. Finally, decorate with chopped chives.
Other devilish dishes
Devilled kidneys is another commonly devilled dish. This makes a rather indulgent brunch dish, the spicier the better. The heat offsets the rather earthy flavour of the kidneys.
Samantha Kirk, Community Chef
Featured image is from Mustafa Bashari on Unsplash. 
|