Composting – what and how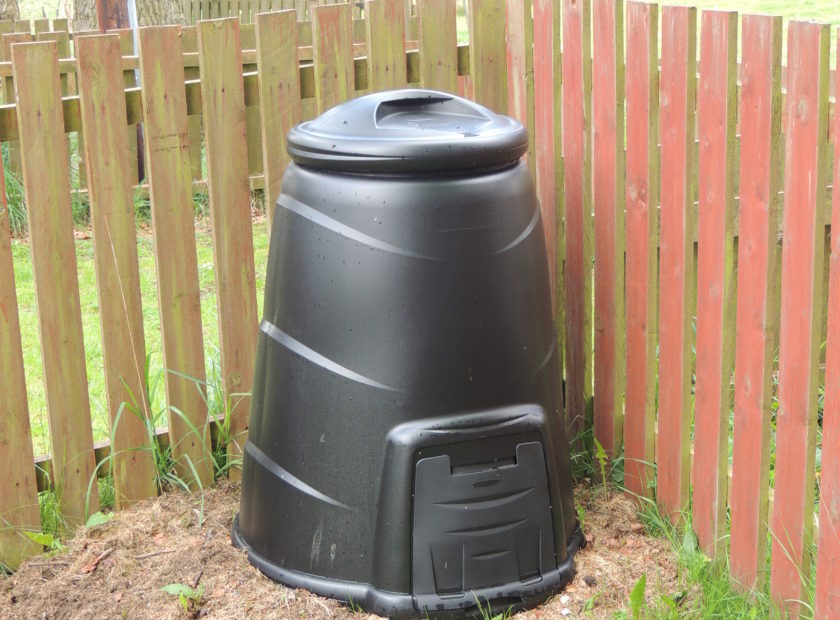 Composting at home is easy and a good way to reduce food and garden waste, and help the environment. An added bonus is that it can also save energy, CO2 emissions and money in the process!
Anyone can turn their garden waste and much of your kitchen food waste into a rich, brown and useful compost that does wonders for the rest of your garden.
And best of all it's free to do and saves waste!
Some tips before you get started:
Put your compost bin in a sunny spot onto well-drained soil. You can put it on concrete or on another solid surface if you want, but place a layer of soil underneath it.
Loosen the soil underneath your compost bin for better drainage and make it easier for worms and bacteria to enter the bin from the earth surrounding it.
Put some kitchen waste into the loose soil to attract bacteria and worms.
Try to make a balanced mix of garden and kitchen waste to improve the decomposition.
Try to make different layers of about 3 to 6 inches.
Get yourself a small kitchen food waste bin so you don't need to go into the garden every time you have food waste to add.
What can you compost?
Vegetable and fruit peelings (

Mixed together these are excellent as high in essential nitrogen and carbon)

Tea leaves, coffee grounds and crushed egg shells
Weeds (The heat generated inside the bin by the decomposition process will ensure most weed seeds and diseases are destroyed. However, pernicious weeds such as couch grass bindweed or creeping buttercup should be avoided as they love compost bins and will keep growing)
Grass cuttings (

High in nitrogen and a good activator avoid thick layers as they can compact and turn to slime. If you have a lot of grass cuttings, mix it with more woody material and kitchen scraps)

Hair (

Off your pet or family, both is fine)

Paper (

Paper and soft cardboard such as egg trays can be added in small amounts but ideally, should be shredded or scrunched up)

Evergreen (

Take a long time to decompose and should be added only in small amounts)

Leaves (

Contain high lignin and take long to decompose, the same as wood. Best dealt with separately in leaf mound piles)

Prunings (

Add small amounts only and chop up well)

Straw and hay (O

ld and chopped is best. Soak well before adding if it's dry)

Animal manure (

Vegetarian pets only! Best mixed with straw. It's a good activator!)
Things to avoid:
Disposable nappies or used paper hankies (in case the pathogens which carry disease aren't all destroyed by the composting process)
Excrement (human, cats, dogs for the same reason)
Hard objects, stones, glass, metal and plastic
Cleaning fluids and other household/garden chemicals
Meat (cooked or raw) as the smell can attract animals
Fish and dairy is not recommended
What to do with the compost:
Your compost is ready when its brown and crumbly.
Dig it into the soil in early spring or late autumn to improve the soil structure and act as a slow release fertiliser.
Compost can help in clay soil to open it up and improve drainage.
Compost will stick sandy soil together, slowing drainage and holding onto essential moisture.
Use as mulch. A 3-inch depth of compost spread around the garden helps retain moisture and prevent weeds from growing. In addition, it releases nutrients into the soil and improves texture.
Worms pull down the mulch into their burrows, passing it through their gut, breaking it down even more and mixing it into the soil at the same time.
I found this information on the Ever Greener website, go have a look if you want to know more!
|