Community Projects in Fife Awarded Small Grants to Help Fight the Climate Emergency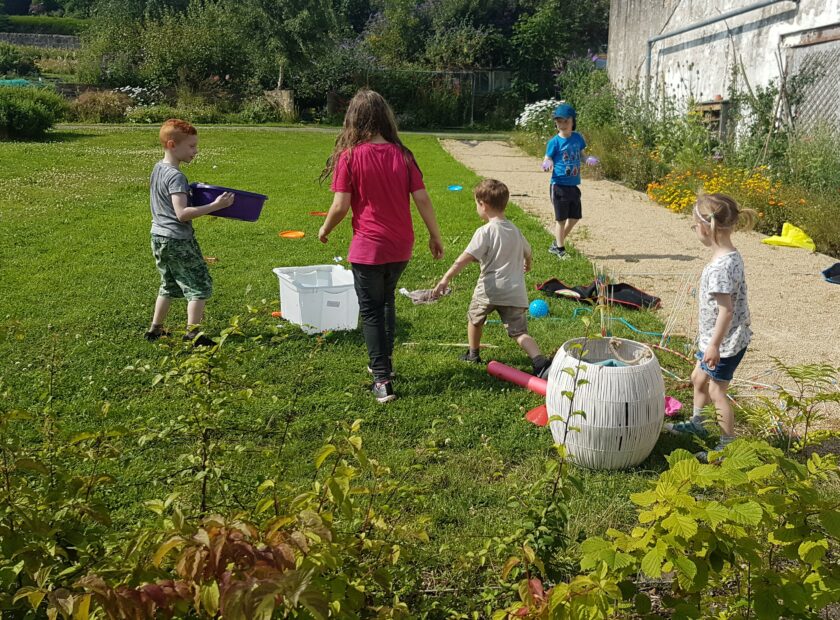 This summer, ten community groups across Fife will be undertaking a variety of projects engaging their communities to act in fighting the climate emergency, being awarded a £500 grant from the Climate Action Fife small grants scheme to support them to do so.
Climate Action Fife is a Fife-wide partnership project, bringing together individuals, communities, local government and businesses to tackle the climate emergency and make Fife a greener and fairer place to live. funded by the National Lottery Community Fund's new Climate Action Fund, it is a partnership between Greener Kirkcaldy, Fife Council, Fife College and Fife Communities Climate Action Network.
Projects are trialling an activity (or activities) aimed at engaging the local community in the climate emergency. Activities are aimed at audiences not already engaged in the climate agenda and will increase knowledge and awareness around the climate emergency and/or increase skills and confidence to take climate action.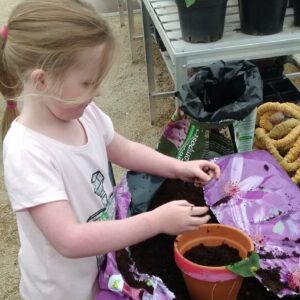 Our Development Worker, Craig said: "We were excited to see the interest in this small grant scheme and can't wait to hear what the groups achieve this summer. The project findings will be used to inform Climate Action Fife's new climate change engagement toolkit, which will include a resource library of tried and tested climate change engagement activities"
The organisations that have been given funding are:
"Anstruther Improvements Association are delighted to receive a Climate Action Fife Small Grant. The grant will allow us to trial Circular Economy – education, design and craft workshops as part of our Anster Community Development Project. We aim to raise awareness and give local people in the East Neuk the opportunity to take action in fighting the climate emergency. The workshops will include an educational talk on the circular economy in Scotland by upcycling experts Ostrero, and the opportunity to work with a professional artist to design and create your own pencil wrap or mobile phone case using recycled materials. Participants will also have a chance to learn about COP26 and express their views about what priorities leaders should be addressing."
"We are grateful to Climate Action Fife, which has helped us to provide free 'plant to plate' education sessions for local children throughout the summer holidays, highlighting the importance of food miles and sourcing local produce to help tackle the climate emergency."
"Footprint East Neuk are delighted to receive a grant from Climate Action Fife to help spread the message about the climate crisis within our local area. We will be running a series of workshops for local people on the importance of woodland, regenerative farming and climate-friendly gardening, and encouraging people to make more sustainable choices in their own lives."
"Whilst Kirkcaldy Community Radio (K107fm) may not be the first local organisation you'll think of for climate action, the climate emergency is not a distant, far away problem: it is here in Fife and we're seeing the impact already. Utilising the power of local radio, we can find innovative ways to include key messages across our programming and promotional activity both on-air and through our social media platforms. We are also able to support Climate Action Fife to increase awareness and engagement in other events planned in the coming months. As the local community radio station, if significant events are happening in our area, it's our role to highlight these.  K107fm is keen to ensure the climate conversation is heard across the Kirkcaldy area and are proud to work alongside CAF and its stakeholders"
"This award reinforces our desire to 'build back greener' as we look to play our part in helping our community recover from the devastating effects of the Coronavirus pandemic on national and local economies. Massive thanks to Greener Kirkcaldy and the Climate Action Fund Small Grants for believing in our project and giving us the opportunity to work on tackling the climate emergency"
These organisations will be undertaking their funded projects in the coming months, helping to expand climate awareness in Fife for all ages and combat climate change by reaching out to those less engaged in the subject.
If you want to learn more about Climate Action Fife go to the Climate Action Fife website.
|