An August weekend at Ravenscraig Walled Garden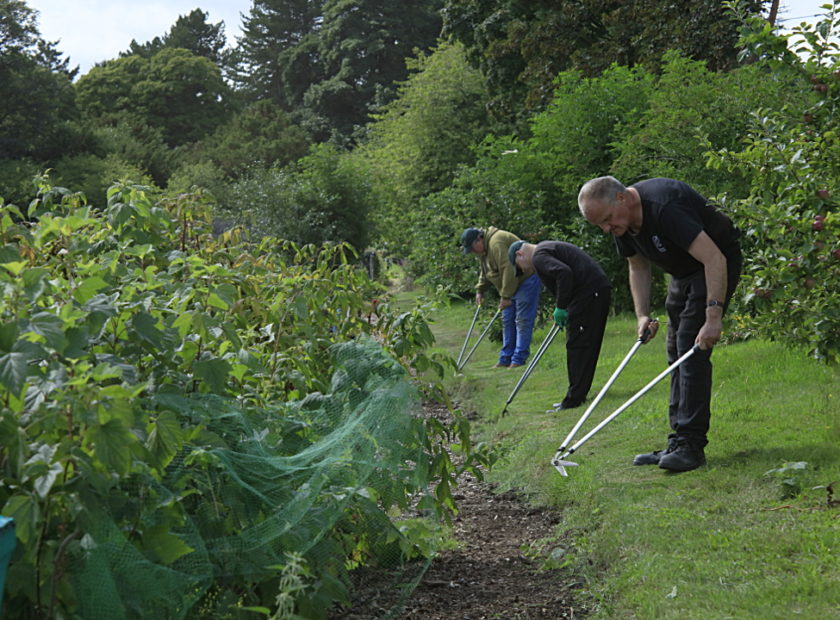 The lack of rain means that the grass is not very thick, but long and straggly, so the team were out last weekend with hand and motor tools making things tidy again.
Last weekend also saw everyone enjoying home made pizzas again.
It looks like some of the plum and cherry trees have been attacked by sawfly, but the Marjorie Seedling Plum is still producing a good crop, as are the hazel trees.
Ravenscraig Walled Garden Open Day
Take a look round Ravenscraig Walled Garden and find out more about what happens at our Community training garden and orchard at the Ravenscraig Walled Garden open day on Sunday 19th August, 11am – 4pm. The community group Kirkcaldy Community Gardens and Allotments, who manage the site, will share their growing experience and give tours of the garden.
We'll be showing off our new training garden and allotment, running a 'Plants for Free' workshop and selling teas, coffees, scones and cakes as part of the day.
|