A guide to switching energy suppliers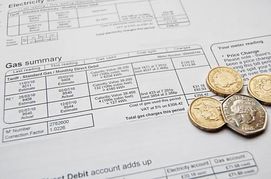 It is likely that you have heard in the news that energy costs are rising for many energy companies. So, if you take no action, and just stick with your existing energy provider, heating and powering your home is likely to get more expensive.
Why not shop around and get a cheaper tariff for both your gas and electricity from a more competitive energy provider? Many people can save at least £280 a year by switching to a cheaper tariff.
The Best Way
Use a neutral switching service, such as Citrus Switch, telephone 0800 221 8089.
If you telephone Citrus Switch, you will need to tell them:
Either how much you spend per year with your current energy supplier;
Or the amount of gas and electric in kWh used last year with your current supplier.
Then Citrus will compare the current cost of your gas and electricity with that for other energy companies. They can identify competitive costs, including:
Dual fuel savings – gas and electricity provided by one company
Fixed tariff for one year, rather than standard tariff that can change
If the supplier offers the Warm Home Discount
Citrus will save all this information as a Personal Projection, and allow you time to consider the competitive tariffs they have identified and decide on a supplier.
Finally, if you decide to switch to a new energy provider, you can telephone Citrus and they will organise this for you. You will need to provide meter readings on the agreed switch day.
Bad practice
Beware of representatives of individual energy companies knocking at your door, telephoning you or stopping you on the high street. They are trying to persuade you to switch to them (and may be offering you an energy smart meter, which is optional).
These sales people are working on commission for only one energy company They will not do a comparison with other companies. Their energy tariff may not be cheaper than your existing one and actually may be much more expensive.
As you did not ask them to contact you, you are under no obligation to switch to them. Do not feel pressured into switching to these type of companies. Do not give them any personal information. Do not sign any paperwork.
It should be your personal decision and action to switch
If you want to switch energy suppliers, take action and use a neutral switching service, such as Citrus Switch, telephone 0800 221 8089. If you prefer to do it online, Ofgem have an approved list of switching sites you could use.
If you would like advice on switching, our Cosy Kingdom energy advisors can visit you at home. They can offer free and impartial advice. You can:
Text COSY then YOUR NAME to 88440
Call 01592 858458
Email info@cosykingdom.org.uk
Pop into the Greener Kirkcaldy High Street Hub, 254a High Street, Kirkcaldy, KY1 1LA.
Enjoy being in control of switching and saving energy and money.
|