Times up for plastics?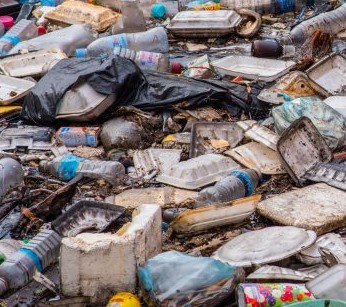 There is now a common consensus that the amount of plastic we use must be reduced. In order to address this issue as quickly as possible, the problem must be tackled by everyone who plays a role in our economy, from the government to each individual. Although legislation and industry must take action to support a plastic-free economy and give consumers plastic-free options so that the right choice is always available, consumers can also influence the current supply and demand chain by choosing practices which are more environmentally friendly.
One example of this is the ability consumers have to choose the packaging option which contains the least plastic. Many supermarkets and retail shops offer options such as 'bags for life' or cardboard based packaging, which, when selected en masse, can have a significant effect, not only the short term amount of plastics used, but also the long term sales from plastic-based packaging industries.
A good example of this in action are plastic-free aisles, which you can now find in many in supermarkets across the Netherlands. Creating a plastic free aisle immediately reduces the amount of plastics consumed. It also alerts the manufacturers of plastic-wrapped products to the fact that consumers are more willing to purchase goods which are sustainably packaged. And it may also encourage consumers to get into the habit of looking for goods which use less plastic.
Although non-plastic packaged goods currently can be slightly more expensive (depending on the retailer) it is the responsibility of the consumers who can afford to choose to begin to 'put their money where their mouths' are and take action. Take the time to pick the fruit and veg which is loose rather than packaged, choose to refill where possible rather than re-buy, lend your support ideas such as plastic free aisles in supermarkets, and make an effort to use less plastics on a daily basis – all these small changes have a positive effect which, together, can add up to make a big difference.
|