This Changes Everything Film Night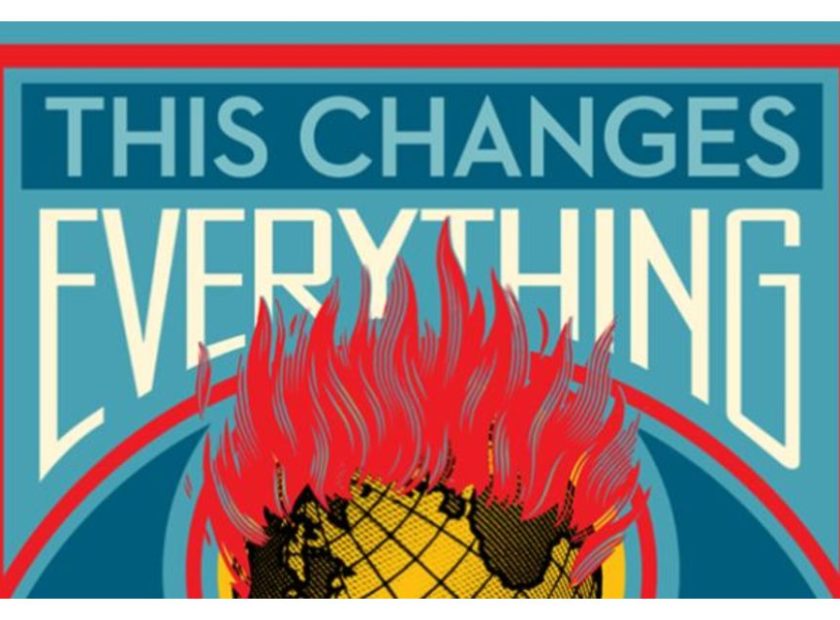 Tuesday 15th March, 6pm – 8.30pm, St Bryce Kirk Centre
Join us for a full feature length film showing of Naomi Klein's 'This Changes Everything' and refreshments at St Bryce Kirk Centre
Directed by Avi Lewis, and inspired by Naomi Klein's book 'This Changes Everything', the 90 minute film presents seven communities from around the world struggling against Climate Change. Viewers will meet characters, families and communities from Canada and Greece, to China and India, and follow how they are affected by, and fighting against Climate Change. Unlike many Climate Change films, it is not a film that tries to scare the audience into action: it aims to empower, suggesting that fighting the climate crisis gives us an opportunity to build a better world.
"Provocative, compelling, and accessible to even the most climate-fatigued viewers, This Changes Everything will leave you refreshed and inspired, reflecting on the ties between us, the kind of lives we really want, and why the climate crisis is at the centre of it all"
Find out more about 'This Changes Everything' and watch the trailer here.
Refreshments will be provided. Although the film is not certificated, we have viewed the film and do not think it is suitable for children.
You can also use your ticket to get a £2 reduction at Waterstones (Kirkcaldy only) on the price of a copy of Naomi Klein's book: This Changes Everything.  Just take a print out of your ticket with you when you purchase/order your book. Greener Kirkcaldy would like to thank Waterstones for offering film night attendees the reduction.
This event is free but there are limited spaces so booking is required. Book your place here. For more information email info@greenerkirkcaldy.org.uk, call 01592 858458 or drop by our High Street Hub, 254a High Street, Wednesday to Saturday 10am – 4pm.
|