Seed Swap – February 23rd 2013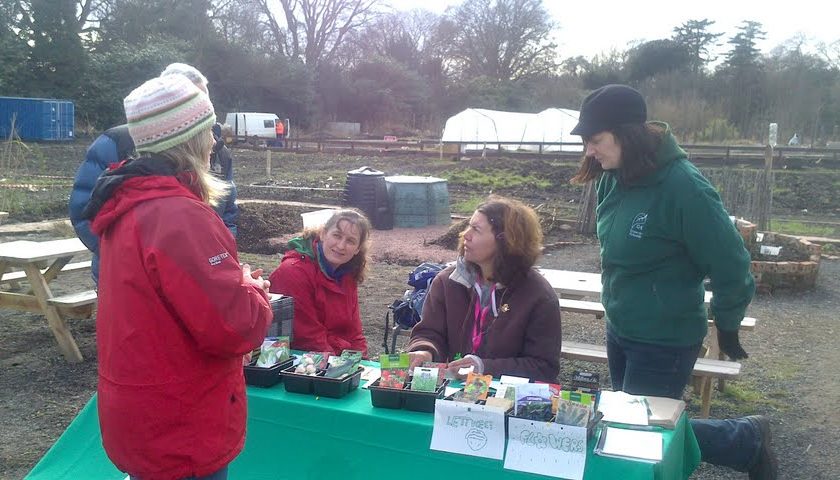 The seed swap took place at Ravenscraig Community Orchard on a cold, wintry morning in February. The aim was to avoid wasting seeds and still be able to sow a variety of plants. People brought along a good variety of vegetables and companion flower seeds to swap, and also a selection of herbs. It was not long before the "Seed Truck" from the Fife Diet arrived, and with it came a wide variety of potatoes and knowledge. The key Fife Diet aims are to encourage saving your own seeds and to grow and source local foods. There was then a mini frenzy of seed swapping.
Personally we swapped rocket, chillies and marigolds for tomatoes, herbs and salad. The two varieties of potato we decided to try were Shetland Black and Salad Blue.  We look forward to planting them when the soil warms up a little. We will be reporting on their progress to the Fife Diet.
|