Seed Swap – with the Fife Diet's Seed Truck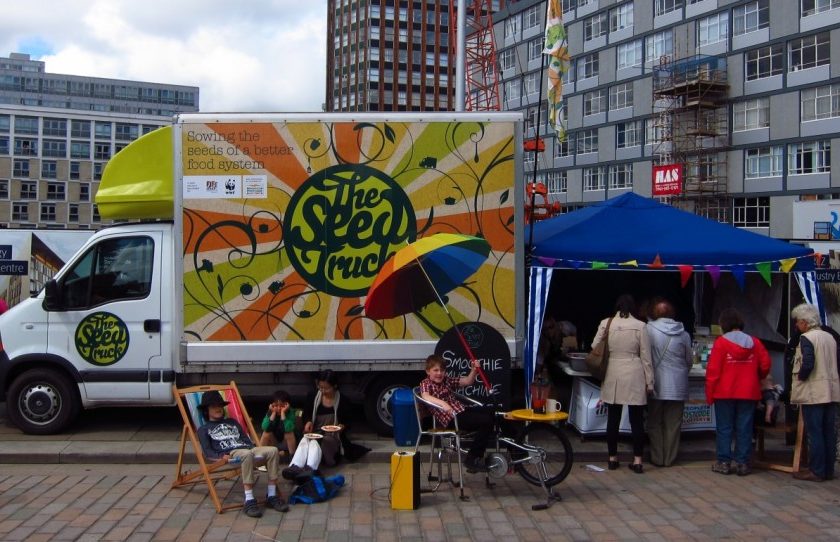 Saturday 23rd Feb, 1.30 til 4.30pm, at Ravenscraig Walled Gardens
Come along to share your excess seeds, and pick up something new and exciting in exchange.  The Fife Diet's fabulous Seed Truck will be there, with a great stock of varieties chosen to work well locally.
Simply bring along any leftover seeds, and take others away. All free of charge.
Commercial vegetable seeds often come in packets that are just too large for the space most of us have available, and you can only eat so many runner beans! Some will keep til next year, but not all seeds store well. Our seed swap event will make sure your spare seeds go to a good home, and get you a more varied harvest this growing season.. You could also save a bit of money!
The entrance to the Walled Garden is a blue gate near the junction of Dysart Road and West Quality Street (see map). If you can't find us, call 07583 275241 for directions.
Seed Swap Top Tips:
Label your donated seeds – The key information is type, variety, sow-by year (or year collected if saved seed)
Saved seed is very welcome – often these are tried and tested varieties suited to local soil
If you have a lot of seeds of one type, it is helpful if they are in many small packets rather than one big one!
Have an idea for what you're looking for in exchange – and save a space in the garden for it
Though we are mainly swapping seeds for edible plants, we will also welcome insect-friendly or companion plants
Sets are welcome too (onions, shallots etc)
|