Plant the Orchard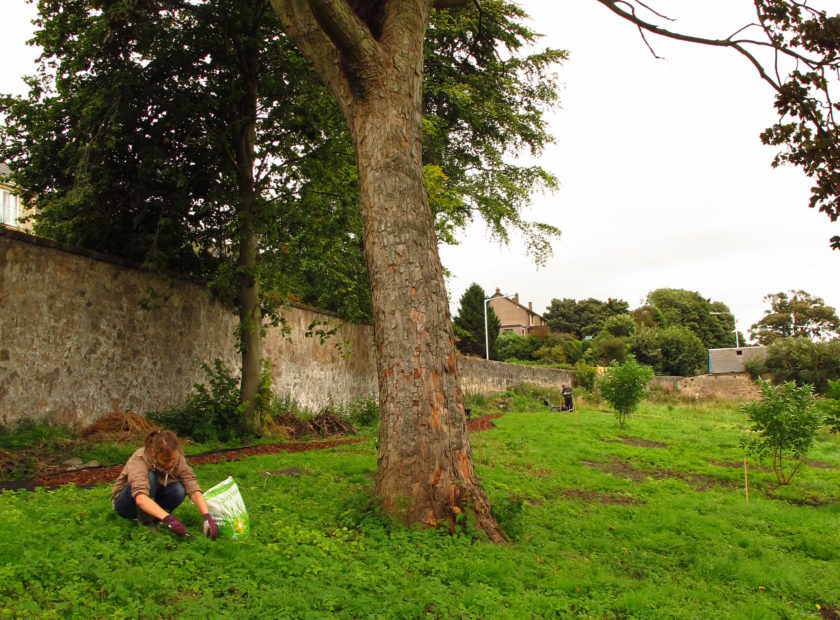 Thursday 6th December, 10am – 4pm, Ravenscraig Walled Garden.
They're arriving!  Fifty-six apple, plum, pear and quince saplings that will eventually make up a productive orchard will be delivered  on Thursday morning and we'll be spending all day planting them. That means digging 56 holes, putting in 56 stakes, 56 tree protectors, 56 mulch mats…. you get the picture.  We need your help!!
Experts will be on hand to make sure we're planting the trees correctly giving them the best possible start.  The newly constructed fire-pit will be in action to keep us warm, soup will be provided and tea and coffee will be on tap.  We need willing volunteers to help us plant the trees, record the event in pictures and bring along some home-baking to keep the troops happy.  Pop-along for a couple of hours or come for the whole day, it's up to you.  If you've been meaning to visit the site then this is a great opportunity to be part of the story.  It's going to be a fantastic day, the start of a journey; dare we say history in the making.
Please wear suitable clothing for working in the garden.  If you have a spade please bring it along – we have some equipment but the more the merrier.  Any donations of home baking would also be gratefully accepted!
Please Contact us if you have any questions, otherwise we look forward to seeing you there.
|