DIY Workshop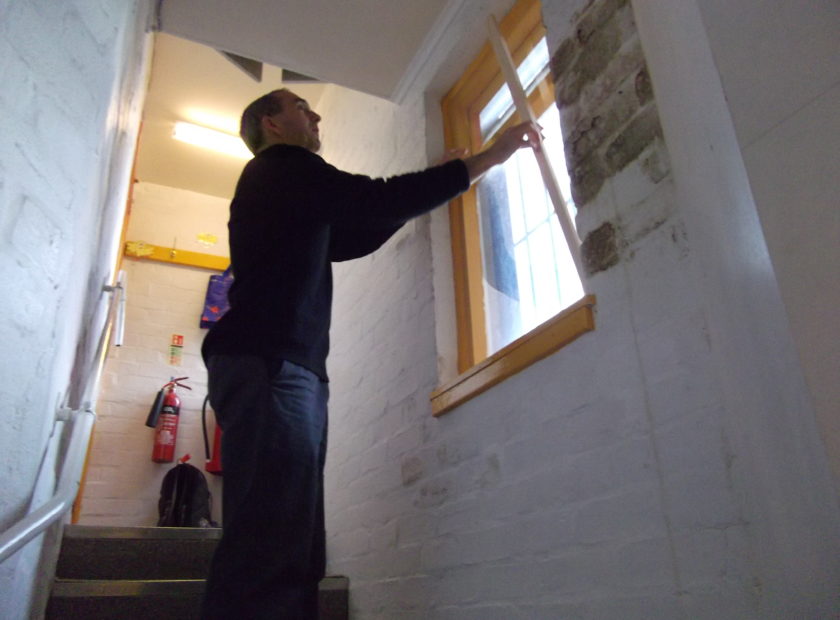 Greener Kirkcaldy Advice Centre, Saturday 24th November, 13:00-16:00
A practical, hands-on workshop designed to give you the knowledge and confidence to install energy efficiency measures in your home.
Government grants are available to insulated your loft and walls, and these make a big difference, but there are lots of smaller measures that can be easily installed yourself that can also help reduce your fuel bills.  Simply draught proofing doors and windows, insulating hot water tanks and lagging pipes can save nearly £100 off your annual fuel bill.  What's good news for your pocket is also good news for the environment – less energy used equals fewer greenhouse gas emissions and a happier planet.
This workshop will be delivered by Greenworks, a social enterprise from Leith that aims to give people practical skills, with the focus on reclaimed materials and renovating.  The 3 hour session will be hands-on and will cover a range of draught proofing and insulation measures.  There will also be a Q and A session to answer specific questions about your home.
Places on this workshop are limited so please email info@greenerkirkcaldy.org.uk, phone us on 01592 858459 or pop into the Advice Centre to book your place.
|