Make your move Kirkcaldy Festivelo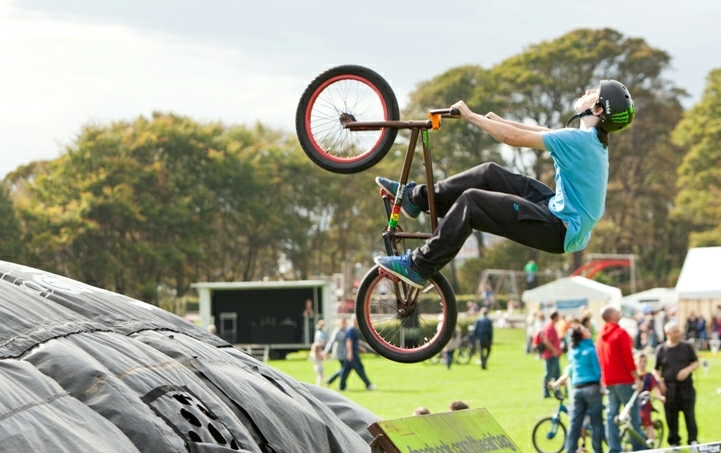 At the Beveridge Park, 31 May 2014 – 11:00am to 3:00pm
Our friends at Make your move Kirkcaldy are holding a free family fun day with lots of cycling activities. Take your bike along!
There will be
The Airbag – for confident BMXers and mountain bikers to try new stunts
Dr Bike – bring your bike along for a FREE check-up and small repairs
Bike Try-out – including tandems, trikes, electric bikes and bikes with trailers
Professor Balance – a master class for little ones to try out balance bikes with the whacky professor
Led Rides – Cyclestart are leading short rides around the park. Bike hire also available.

Peachy Keen – Bike powered water tower and pressure wash with targets!

Pump track/skills course – Borrow a bike and test your skills

Kingdom FM Roadshow – handing out lots of goodies throughout the day

Stalls promoting what's on locally

Led walks leaving from the park

A stamp point for the Kirkcaldy Explorer Challenge
If you don't have a bike, don't be put off, there will be lots for everyone!
For more information about Make Your Move Kirkcaldy see makeyourmovekirkcaldy.co.uk
|