Fife Food for Fife Folk July event day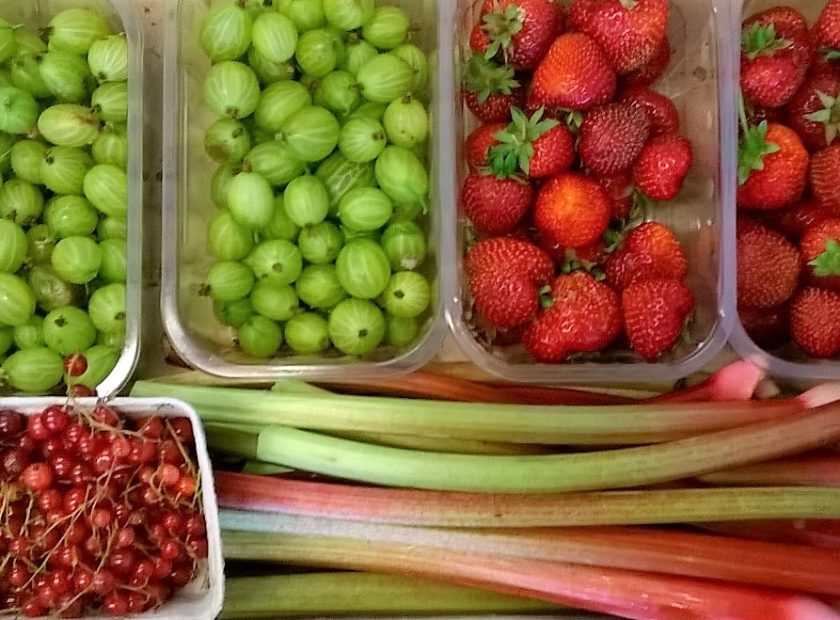 Saturday 23rd July, 11am – 4pm
High Street Hub
From luscious arrays of rainbow berries, bursting with flavour, to pod-popping peas, crisp salads, colourful caulis, cholesterol-busting broccoli and creamy pearls of new potatoes, Fife seasonal produce in July is a feast for the eyes and the taste-buds.
You can celebrate the best of this local and seasonal produce at our July Fife Food for Fife Folk monthly event. Learn how to make the most of this month's gorgeous glut, with new potato recipes and tasters. Our local pop-up market helps you get the best of the season's produce and we'd love to hear your own recipes and and share your seasonal inspiration with others.
If you've placed a Fife Food for Fife Folk grocery box order, you can collect it on the day, and place new orders, too.
Our monthly Fife Food for Fife Folk events are run to make the most of low carbon food, enjoy local and ethical produce, and help you to get and share inspiration to use the products in your grocery box.
This is a free event. There is no need to book, just pop along to the Hub between 11am and 4pm.
|