Kirkcaldy Walking Festival: "Mile…Mile & A Half" Online Film Screening (SOLD OUT)
1st August, 2020

-

9th August, 2020
Free
Book now »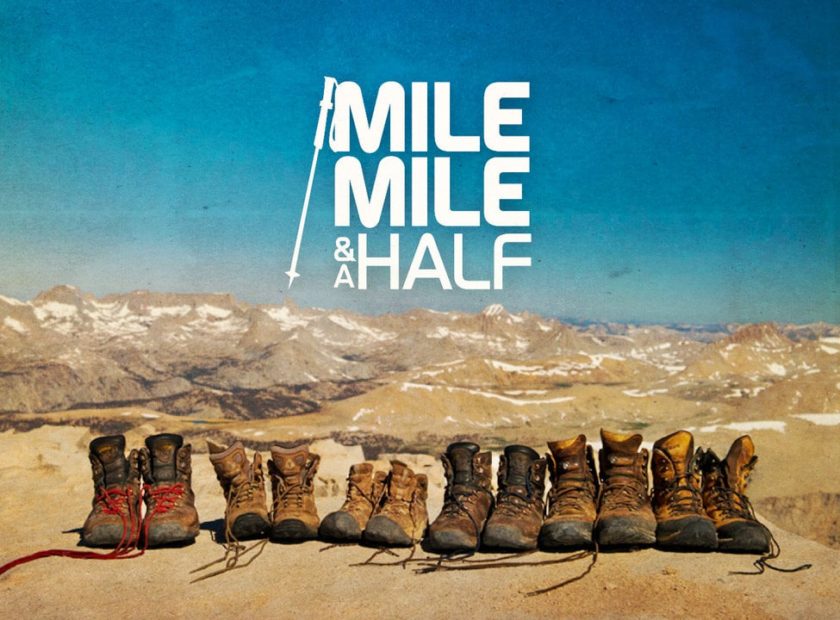 Celebrate Kirkcaldy Walking Festival 2020 with a free online screening of the film, "Mile…Mile & A Half".
In an epic snow year, five friends leave their daily lives behind to hike California's historic John Muir Trail, a 211-mile stretch from Yosemite to Mt. Whitney (the highest peak in the contiguous U.S.). Their goal – complete the journey in 25 days while capturing the amazing sights & sounds they encounter along the way. Inspired by their bond, humour, artistry & dedication, the group continues to grow: to include other artists, musicians & adventure seekers. Before they all reach the summit, hikers and viewers alike affirm the old adage – it's about the journey, not the destination.
This film is a celebration of stunning views, great friendships and one of Scotland's greatest naturalist. This film will make you want to pull on your boots, grab your friends and head for the hills.
Booking Information:
This event is free, but booking is essential as places are limited.
A link to the film will be sent out to you before 6pm on 31st July, just before the start of Online Walking Festival. You have 3 days to watch the movie from the point you click the link and can watch it as many time as you like during this time.
If ordering after 31st July, the link will be sent within 24 hours.
If you have any problems booking, or any questions, please phone 01592 858458 or email info@greenerkirkcaldy.org.uk.
By booking on to this event, you agree to be sent a short online survey about your thoughts on climate change.
Kirkcaldy Walking Festival is running from the 1st to 9th August 2020. Why not visit the event webpage to discover a route or join us at our "Strolling Through Lockdown" event?
Related Events