Our Climate Action Plan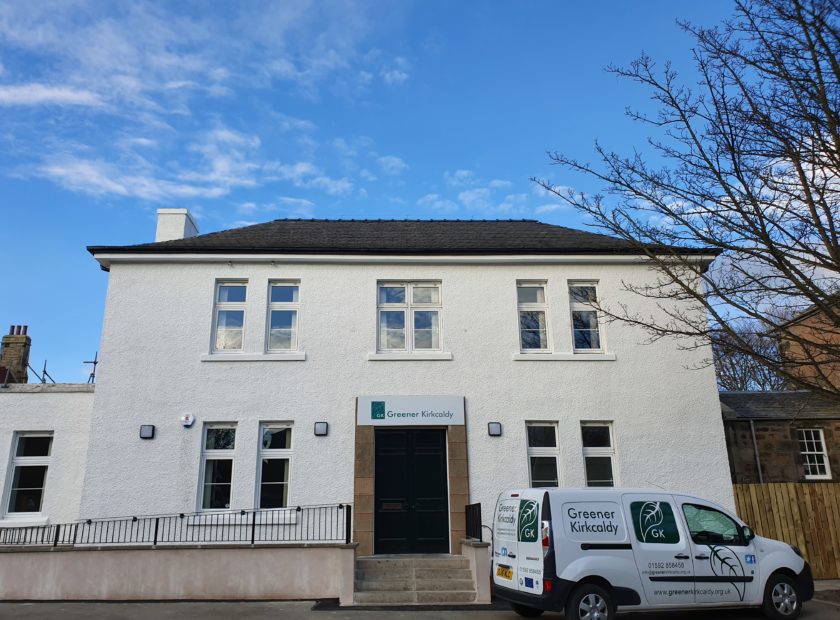 We are facing a global climate emergency, but it is not too late to limit the damage, if we all play our part.
Greener Kirkcaldy's work helps people and organisations to reduce their carbon footprints. Our work in the community has a measurable impact on levels of awareness, attitudes and behaviours. We also take our own, internal, environmental impact seriously.
We've already done a fair bit to 'go greener'. When we refurbished our town centre premises we included insulation, draught-proofing, low-energy LED lighting, new heating controls, the installation of solar panels, battery energy storage and an electric vehicle charging point. Our training room at Ravenscraig Walled Garden has a solar panel and a wood-burning stove. The Lang Toun Cycles team are part of an innovative scheme that recycles old inner tubes.  Our staff use an electric pool van and we encourage staff to travel by bicycle and train.
Now we want to do more. We have developed a Climate Action Plan setting out an ambition for our operations to be carbon-neutral by 2030. That's ambitious – but we are up for the challenge!
One of our first steps was to set up an internal 'Green Team'. It includes representatives of our staff, management committee and volunteers. Some of the members have taken Green Champion training to become confident in measuring and reducing our carbon footprint. The Green Team will take a lead on delivering our Climate Action Plan, and all our staff and volunteers will contribute.
We can make a big difference, if we work together.