Benefits of using an electric bike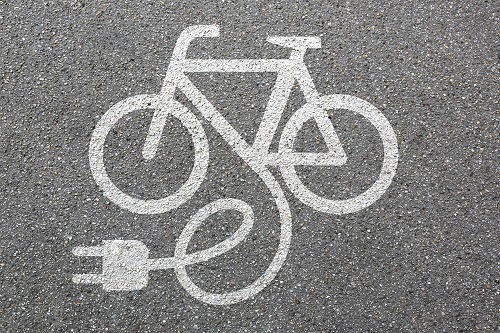 Electric bikes are increasingly becoming the new fun and comfortable option for people to take care of the environment and also keep fit. In this blog, I will go through how electric bikes work and list some of the benefits an electric bike can have for the environment and for you as a person.
How they work
Electric bikes are fairly straightforward. The bike is powered by a lithium-ion rechargeable battery that can be charged from a mains socket.
They have the same look as a regular bike but they come with a small electric motor that you can switch on to make riding your bike that -much easier. For example, when you have to climb up a steep hill, turning on the electric motor can take the stress off your legs.
Also, electric bikes are pedal assist. This means that you can still pedal your bike to get to your destination so you're still getting exercise!
Benefits
There are many benefits to having your own electric bike. Using an electric bike can help your health, as well as the environment.
Electric bikes are good for the environment because they have a lower carbon footprint compared to cars and motorbikes. Electric bikes don't burn any fossil fuels so they don't release any gases into the atmosphere.
If you are getting older, and can no longer manage a traditional bike, then an electric bike can be a great alternative. You can travel long distances and not need to worry about getting very tired.
Using an electric bike instead of your car will save you money on fuel.
Riding an electric bike can make you happier. Riding a bike has a positive effect on your mental health and can also help with any sleeping difficulties you may be experiencing.
Electric bikes are easy to store. The average electric bike is not very heavy and you can also get foldable e-bikes which can make it easier to store, or transport on holiday.
E-bikes can help people from all different levels of cycling go out together and keep at the same pace.
It's great exercise. You are still pedaling, so your legs will get stronger and you'll keep fit. Your back and arms will also get stronger.
You can meet new people by joining electric bike groups and go on different journeys with them.
Sources: Electric Bike City & High Country Bikes
Borrow an electric bike for free!
If you are still not convinced, then you can borrow an electric bike for free for up to a week from Greener Kirkcaldy. Find out more by emailing: info@greenerkirkcaldy.org.uk
|