Basic Cycle Training – 4 week programme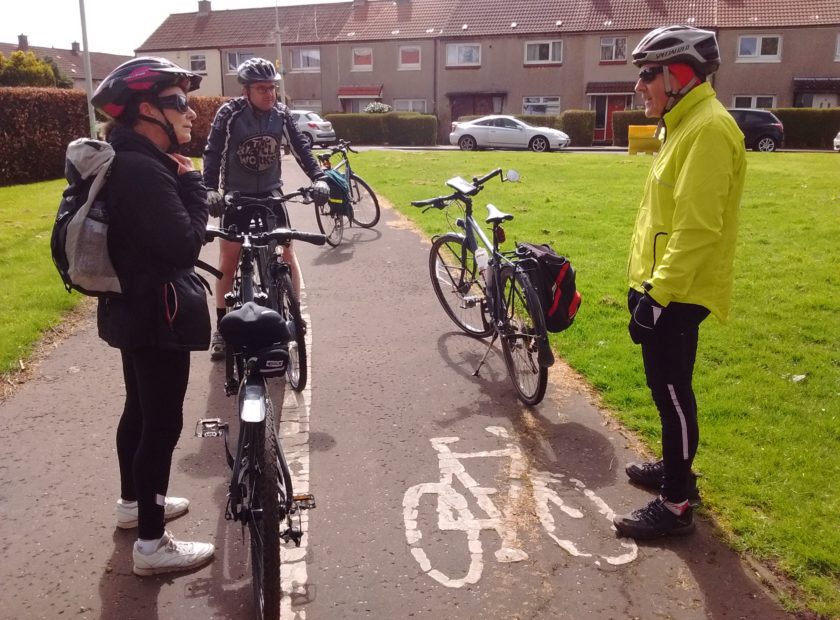 Wednesdays, 6pm – 8pm
4-week programme starting Wednesday 11th July
Meeting Beveridge Park Car Park
Would you like to cycle more, but lack confidence? We're offering free adult cycle training to help people increase their skills, gain confidence, learn new routes, meet other cyclists and get out on their bikes more.
Training will run over 4 weeks, starting with cycling at Beveridge Park, then moving on to road cycling and led rides around Kirkcaldy. The pace of the course will be set by the participants.
Please ensure your bike is roadworthy before coming on the course. If you do not have a bike, please contact us as we may have a bike that you can borrow through our free bike borrowing scheme.
Booking Information
Training is free, but spaces are limited so booking is required.
Please book via Eventbrite.
If you have any problems booking, or any questions, please phone 01592 858458 or email info@greenerkirkcaldy.org.uk.
|