Time to start growing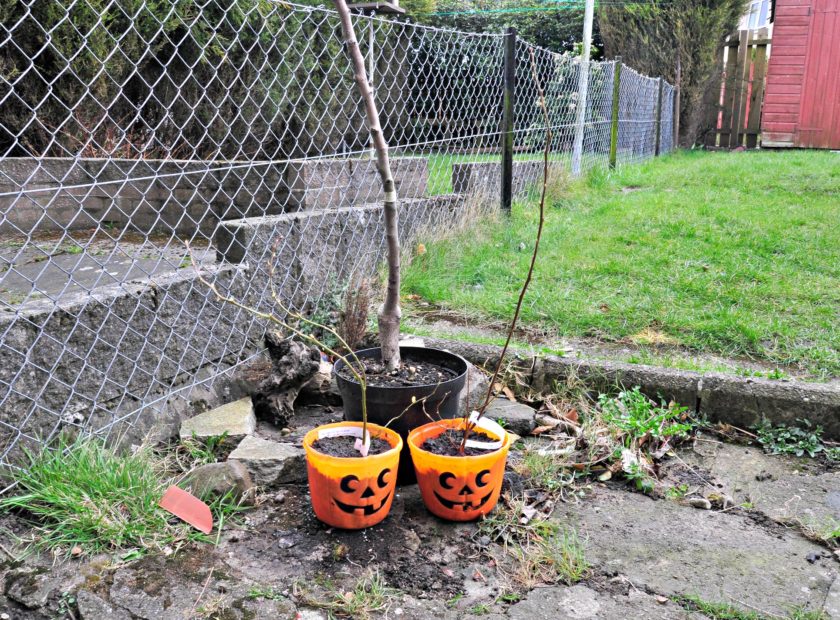 I have been thinking about growing my own fruit and vegetables for a few years now. I have wanted to do this for a number of reasons. Firstly, it would be great to grow things for my family, to know that the food that I have provided is the food that I helped grow. It would also be a lot nicer knowing where our food has come from, and that I can be sure that it is organic. Lastly, it will be great for my children to see, and be a part of, the growing process so that they understand (and hopefully appreciate) the food that they eat, more.
However I am a master procrastinator and I have done nothing about it so far.
Last year I borrowed a couple of books on self sufficiency from the library. I looked through and read parts. They contained a lot of information about all the different aspects of living off the land. I decided that I would buy my own copy of the books as I thought they would be good to refer to when I need some advise.
But now I need to do something about it. I thought I would start a blog to not only show my progress, but to motivate me to do something rather than put off the plans till next year (which is what I have done for the last few years).
What am I thinking of growing this year?
I think that as this year is my first year I am going to start off with something easy to grow.
I am planning on removing the little stones that are in the front garden and getting grass there again. But it would also be good to get some fruit trees there as well (apple trees, blueberry bushes).
There is a small grassed area (1.5 meter square) that I would like to turn into a vegetable patch. I need to put a border around it to protect it from people running on it.
The start that I have made
To start with I got an apple tree and two blueberry bushes. The apple tree came potted, but I had to find a pot for the blueberry bushes. However as I have not got any pots yet, I had to improvise.
I also got a 'grow your own herb' kit for the kitchen, which included all that I need to grow herbs, along with some more bushes and herb kits that I got from one of the pound shops.
What is my next plan?
I will be planting the herbs and finding pots for my new bushes. I will find the books that I have bought on self sufficiency and actually read them. Most importantly, I will be ensuring that what I have bought actually survives the spring.
|