The Lang Toun Larder – A Community Pantry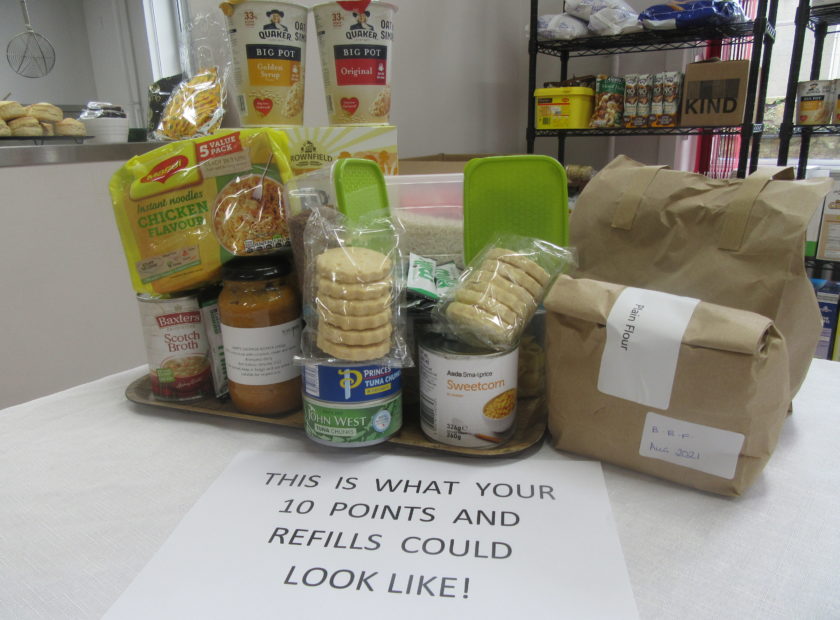 We are delighted to have launched a new project called The Lang Toun Larder. It's a community pantry based at 8 East Fergus Place.  We collect food that is unsold or surplus from local businesses.
How does it work?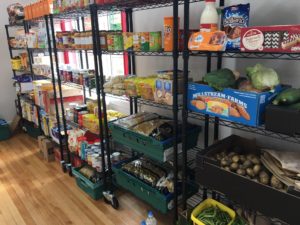 People can apply to become members and 'shop' in the pantry once a week. Members pay a weekly fee of £2.00 which is used to help run the pantry. Members receive points which can be used to ' spend' on fresh, frozen, and store-cupboard ingredients. We also have a 'pick and mix' refill station to top up basic essentials such as flour, tea, coffee, rice and pasta. Greener Kirkcaldy provide members with a shopping bag, a cool bag, and refill containers to use each week. We'll have weekly 'special offers' like 2 for 1 or meal kit offers.
When is it open?
Thursdays 11am – 2pm. Once we have confirmed membership, members will be given an allotted time to come along to the pantry.
Location
Greener Kirkcaldy
8 East Fergus Place
Kirkcaldy
KY1 1 XT
Who is it for?
The pantry will help our community access food in a dignified way. Membership of the pantry is a low cost way to add to a weekly shop of good food. Membership is open to anyone with an address in Kirkcaldy (including Dysart). At the moment we are accepting applications for one person per household.
Signing up
We have 50 memberships available on a first come, first serve basis. Call 07551325548 to apply to become a member. We also have a pantry agreement to help run The Lang Toun Larder smoothly, and ensure that everyone gets equal access to food items.
What food can I get?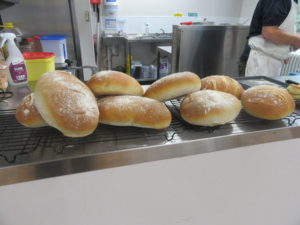 All the food is checked for 'use by' and 'best by' dates. We will have fresh and frozen food like meat, chicken and fish, fresh and frozen vegetables, chilled, tinned, and packaged foods. We'll be making fresh bread and bakery items for the Pantry as well as collecting rolls and other goods from local bakeries.  Iain our Community Chef will be on hand to provide recipes and ideas for using food items in the pantry. We also have lots of information on storing food safely when you get home.
Who runs The Lang Toun Larder?
Greener Kirkcaldy runs the community pantry in Kirkcaldy. A fantastic team of Community Food Volunteers help to collect and sort food, set up the pantry, create food displays, serve members, and advise people on anything to do with food.
COVID – 19
To ensure everyone's safety while visiting the pantry, Greener Kirkcaldy are complying with Scottish Government and Public Health guidance:
We have completed risk assessments
We have regular cleaning and handwashing procedures in place
We have taken reasonable steps to help people maintain a 2m distance
We have signage displayed to help people move around safely in the building
The pantry has been funded by Fife Council and by Greener Kirkcaldy's existing funding from the Big Lottery Fund
|