Social led cycle ride – Town Centre and Beveridge Park
Wednesday 23rd August : 6:30 pm

-

8:00 pm
Greener Kirkcaldy
Free
Book now »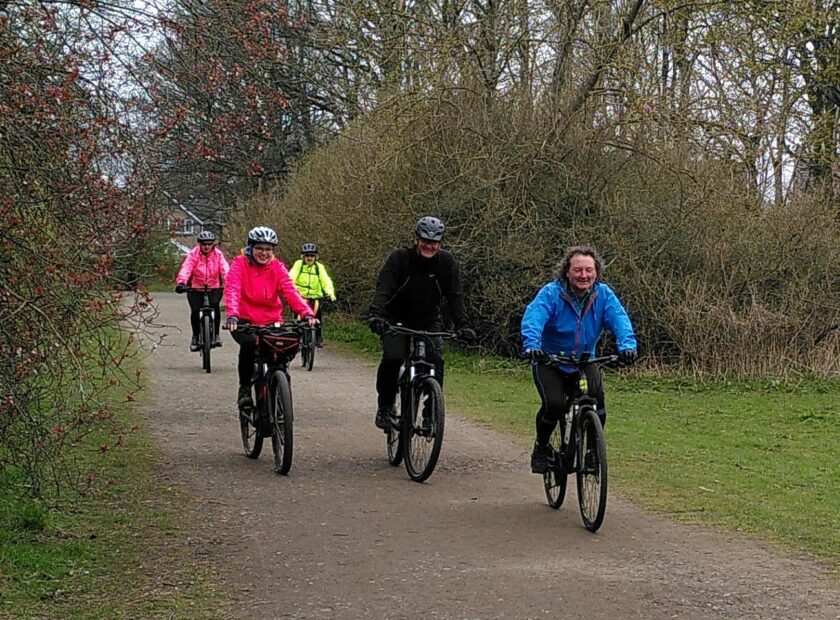 Join us for a leisurely evening bike ride. This ride will include Beveridge Park and show you some great cycle routes around the town centre.
Key info
Distance – short
Hills – two hills – Beveridge Park and Raith Estate.
Surfaces – smooth, good quality surfaces
Route – mainly on quiet roads, with some traffic-free paths.
This ride is ideal for people looking to build up their fitness and confidence. It will also provide some opportunity to build up your confidence cycling on quiet roads.
We can provide you with a bike from our pool library if you would like to borrow a bike.
Why not come for your tea at Greener Kirkcaldy beforehand? Come along to the 5.30pm sitting of our Community Meal. No booking is required and you pay what you feel. The menu is published on social media the evening before the meal if you would like to see what we have on offer.
Additional Information
Please note that this bike ride is weather-dependent.
Participants should be able to cycle for 1 – 1.5 hrs at a leisurely pace. Under 16's must be accompanied by an adult.
Please make sure your bike is roadworthy before coming and wear appropriate clothes for the weather. We will carry out basic bike checks at the start of the ride.
Remember to also bring your own water and snacks.
Booking Instructions
The event is free but booking is required.
If you are having trouble booking you can call 01592 858458 or email info@greenerkirkcaldy.org.uk for assistance. 
If you have an adapted bike and would like to know if the route is suitable for your bike, please get in touch with us.
Related Events