Doors Open Day stall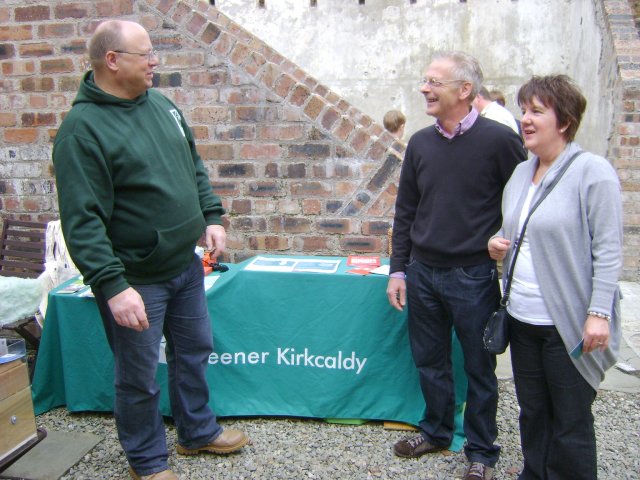 ARCHIVE: September 2011
The Visitor Information Centre at 339 High Street will be open to the public for free this Sunday, 11/9/11  from 11am to 3pm. Greener Kirkcaldy will have a stall there. Why not come and say hello?
The building will be open for visitors to have a wander around the garden and building to see the architecture, woodwork and the mural of a galleon. It's part of Doors Open Day.
The back garden area of the building is quite large and the organisers hope to have a bird of prey display. There will be a stone mason in the garden and a Fife Coastal Path Ranger to talk about the path. The organisers hope to have a local poet there too. Their office will be open offering food samples and they're doing a one day 10% off offer.
The Crafty Bite next door will be open offering teas and coffees.
Two photos from the event, showing us chatting with members of the public.
|