Curtains for Cold Homes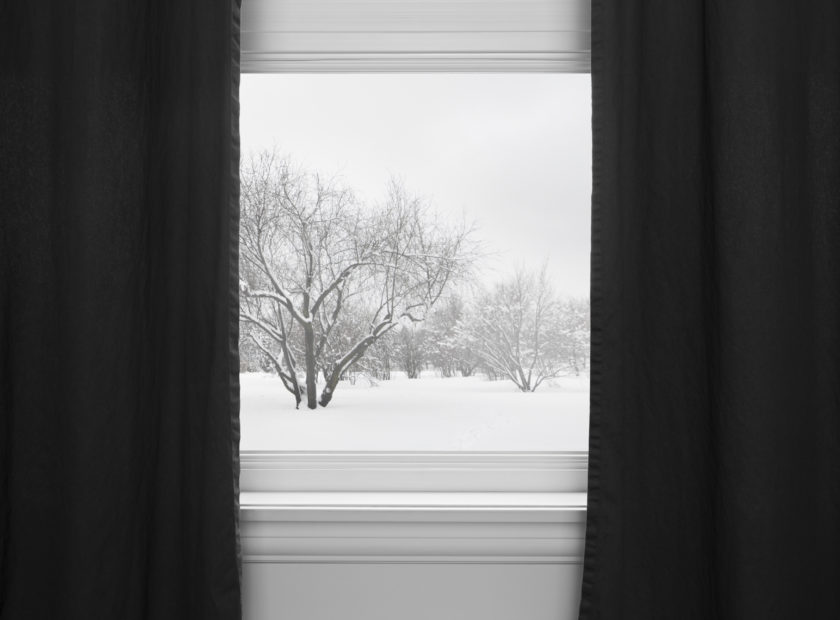 Now that winter is upon us it's time to think about ways we can heat our homes efficiently, to stay warm and reduce our energy bills. Curtains on windows or even doors are a great way of keeping the heat in and stopping draughts.
This means making sure you have warm curtains fitted, and closing them at dusk when the temperature starts to drop. So although it's nice to see the warm glow that comes from lights on at this time of year, we could be losing heat that way.
Here are some general tips to make the best use of your curtains:
Draw curtains at dusk to keep the heat in and the cold out as windows are a leading source of heat loss. Drawing curtains or blinds could reduce heat loss by 15-17%.
Tuck long curtains behind radiators. Covering them could reduce their efficiency by 30%
Try to have curtains that are lined to save valuable heat. The thicker the better as thick or lined curtains can reduce heat loss through windows.
If you have any open plan living areas, think about fitting thick curtains to screen off entrance spaces or open staircase layouts.

Fit extra curtains, if you can, to external doors.

Don't forget that windows can also allow heat in. On a sunny day, let the sunlight in as it can increase the temperature in your home and is a form of natural heat
Other ways we can help
If you, a family member or a neighbour would benefit from personalised energy advice we have a team of experienced energy advisors that can help. You can drop into our High Street Hub at 254a High Street, Kirkcaldy for a chat, call us on 01592 858458 or e-mail info@greenerkirkcaldy.org.uk to book a home visit from one of our team. A home visit can provide advice tailored to your home. We can also check if there are any grants or benefits available that you can access.
Curtains needed!
With your help we are also saying it's 'Curtains for Cold Homes' this winter. We're asking local people and businesses to donate un-wanted curtains that we'll distribute to make homes cosier. If you have curtains that are in good condition that you would like to donate then we will take them off your hands.
If you have curtains to donate, you can bring them along to our High Street Hub. We are open Wednesday to Saturday 10am to 4pm.  We are also happy to collect curtains from you. Just call us if you would like them picked up.The curtains will be lined and fitted to windows or doors as part of our 'handyman' service. This service helps householders who struggle with high energy bills to make practical changes in the home such as draught proofing, fitting warm curtains, and other energy saving work.
|