Community Fridge and Tackling Food Waste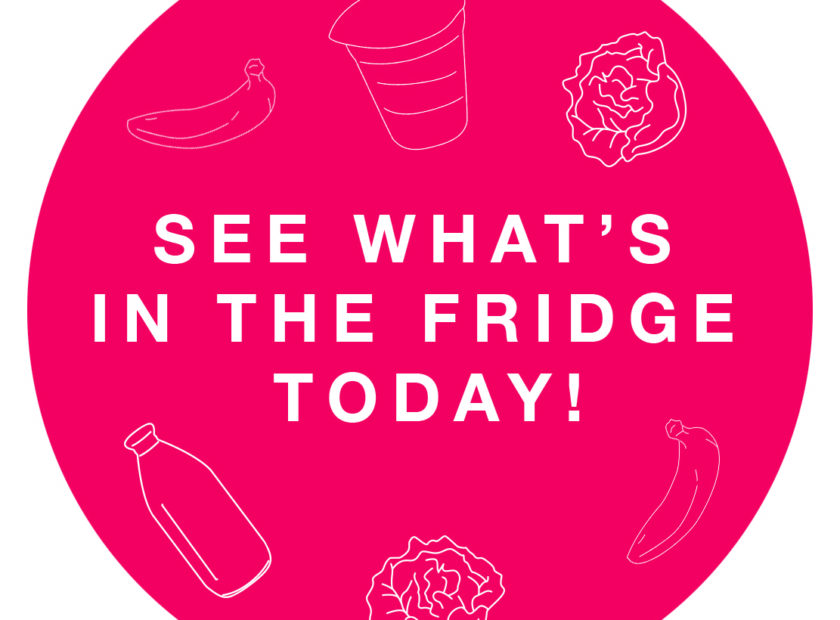 Food waste is a huge problem in Scotland and a major contributor to climate change. 630,000 tonnes of food is sent to landfill every year. When food waste is put into landfill it is deprived of the oxygen it needs to degrade naturally. It then proceeds to rot which releases the greenhouse gas methane. This gas is 28 times more harmful to the planet than the alternative of carbon dioxide. The introduction of kitchen food caddies has allowed households to dispose of their food waste more responsibly. This is then processed in a composting facility which allows the degradation process to be less harmful and also provides a use for the gas produced. This can be used for green energy and natural fertilising.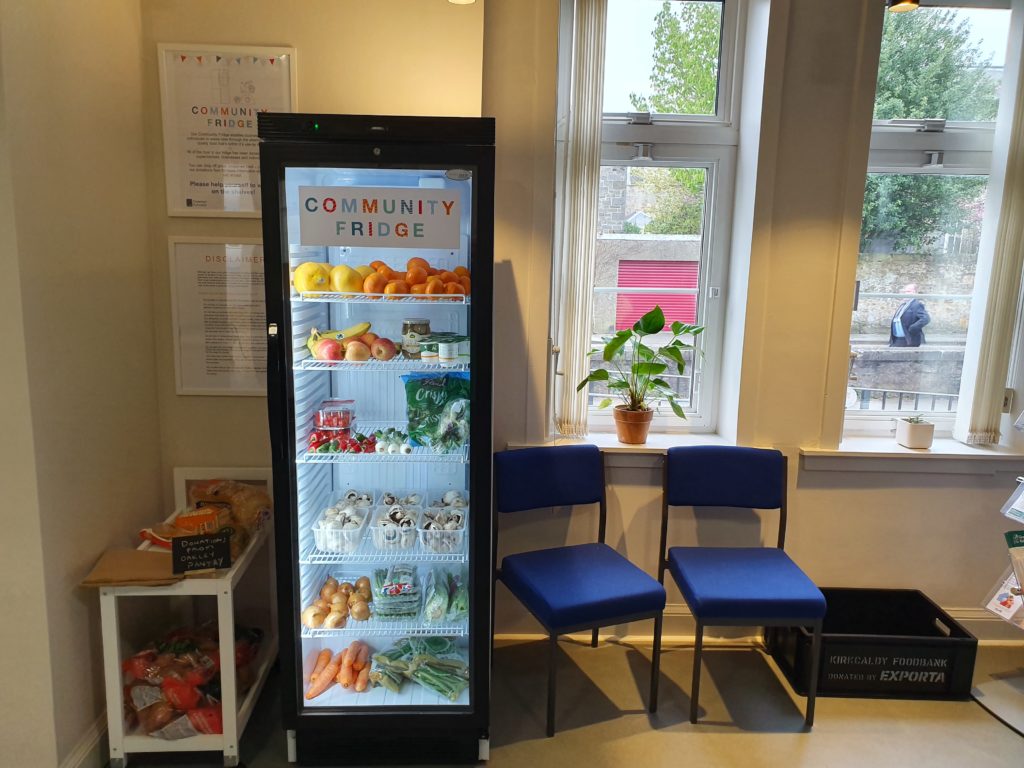 Efforts are being made throughout the UK to tackle the problem of food waste before the disposal process is necessary. On average, every family wastes approximately £810 of food a year. The food sector wastes an estimated £3 billion!
The most commonly wasted food in Scotland are:
Milk
Bread
Carbonated drinks
Potatoes
Ready meals
Other categories high on the list are fresh fruit and veg, meat and fish, baked goods and dairy.
There has been a movement started over the last few years of Community Fridges and we are lucky enough to now have one in Kirkcaldy. Greener Kirkcaldy have a Community Fridge in our new building at 8 East Fergus Place. The idea is that local residents and local businesses can contribute perishable food which is nearing its use by or best before date which would otherwise end up in the bin, this is then available for anyone in the community to take and use for themselves. The fridge is run by a group of people (organised by Greener Kirkcaldy) who are responsible for cleaning and maintaining the fridge so the food is always suitable for consumption. Big supermarket chains have been involved in donating unwanted food to fridges which will make a massive difference to the waste problem. Areas that are already using these have reported an estimate half a tonne of food being redistributed each month.
These fridges have been extremely successfully in other parts of the country not only in reducing food waste but in providing a sense of community. Reports of people sharing cooking tips and workshops being run show a really positive result. You can read more about community fridges here.
References:
See Greener Kirkcaldy's Community Fridge page for more information.
|