Apple Day 2016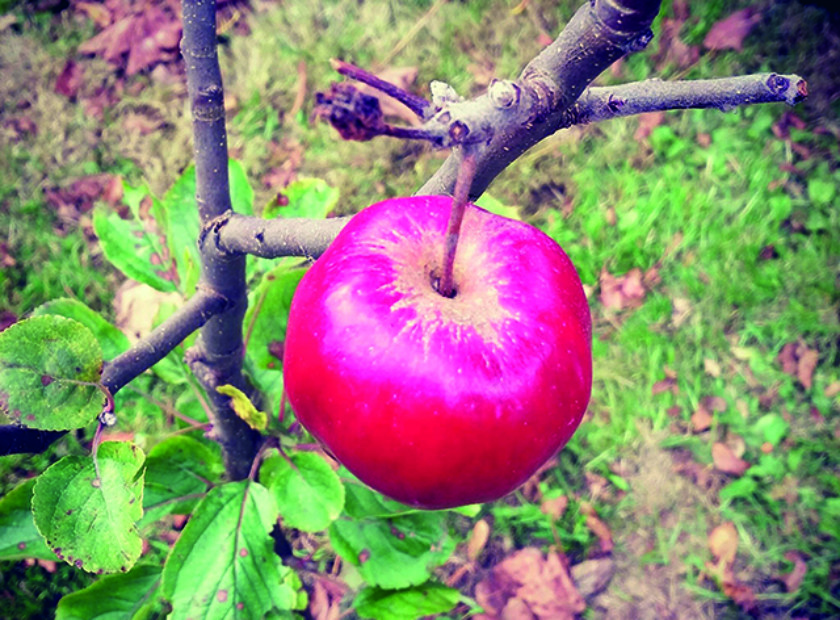 Saturday 15th October, 1pm – 4pm
Ravenscraig Walled Garden
Join us in our community orchard at Ravenscraig Walled Garden for our annual Apple Day celebration. Every year the humble apple is celebrated up and down the country with events dedicated to showing the rich variety of apples that we grow in the UK, local varieties and their importance to our heritage.
We'll have a fun packed afternoon of apple activities for all of the family. As usual we'll be pressing apples to make apple juice – you can also bring your own apples along and make juice from them to take home (please bring your own bottles). We'll also be giving tours of our orchard (all of our fruit trees are Scottish and some varieties are very local) and there'll be plenty of opportunities to get your apples identified, and learn all about growing apples.
This is an open event – no need to book, just come along! You don't need to bring apples with you if you don't have them, we'll have plenty!
For more information contact us on 01592 858458, e-mail info@greenerkirkcaldy.org.uk or drop into our High Street Hub at 254a High Street, Kirkcaldy, Wednesday to Saturday 10am – 4pm.
|