Energy Saving Open Day on Saturday 12th June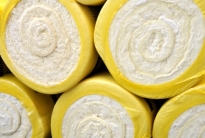 ARCHIVE: June 2010
Are you wasting energy? Is your home leaking heat?
Come along to our Energy Saving Open Day and get tailored advice about how to save energy, reduce your fuel bills and help the environment. The event is free and no booking is required – just drop in!
Experts from the Energy Saving Trust will be on hand to provide free advice on energy saving measures and the grants available. Drop in to discuss how we can help you in your home, from advice on insulation to tips on cheap (or even free) changes that can make your energy go further. One in four households in Scotland could get a hand with their energy costs – for heating, hot water, lighting and the other things that use energy. You might get insulation that makes your energy go further, or maybe even a whole new heating system. You could save up to £300 per year on your bills by saving energy in the home.

When: 11am – 4pm, Saturday 12th June.
Where: Greener Kirkcaldy Environmental Advice Centre, 222 High Street (at the foot of Kirk Wynd).
The experts will also be giving two talks
– 12:30-1pm: Energy Saving Tips
– 1:30-2pm: Renewable Energy for your Home
Why not swing by for our talks in your lunch break? Feel free to bring your sandwiches along.
|