Our 'Gear Change to Tackle Climate Change' project aims to inspire and support people to reduce car use for short journeys. We run a range of activities and events to help you increase your skills and confidence to change the way you travel including cycle training and led rides, bike maintenance workshops, group walks and the 'Kirkcaldy Walking Festival', fuel efficient driver training, information events and test-drives of electric and hybrid vehicles, and air travel reduction activities and events. Upcoming events can be found on our Events Page.
This project is funded for 2018 – 2020 by the Scottish Government's Climate Challenge Fund (CCF) who awarded us £159,352 to run carbon emission reducing transport activities in our community.
Upcoming events
8th April : 6:00 pm
-
8:00 pm
6th May : 6:00 pm
-
8:00 pm
News & Blog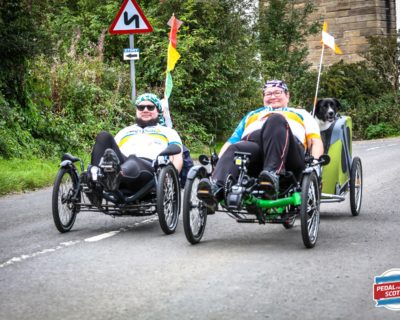 Media Volunteer Wendy writes about her experience of taking part in the Pedal for Scotland Classic Challenge in her great blog!
Sep. 25, 2019