In Fife, our recycling waste rate is approx. 52% but the overall amount of waste we dispose of is still very high. Many of us think we are doing our bit already by recycling, but we could do even more by thinking about ways to reduce waste. Our 'Zero Waste Kirkcaldy' project is working with our community to reduce waste more by reducing, reusing and repairing. We'd like to show people that reducing is easy, and can make a big difference in Kirkcaldy as well as for the rest of our world.
Come along to one of our reuse and repair classes or workshops to learn new skills that can last a lifetime to reduce waste, and repair, upcycle and maintain items yourself. We'll also be launching a community fridge in spring to redistribute short-dated food that would go to waste.
This project is funded for 2018 – 2020 by the Scottish Government's Climate Challenge Fund (CCF) who awarded us £134,336 to run carbon emission reducing reuse and repair activities in our community.
Upcoming events
27th March : 6:00 pm
-
8:30 pm
News & Blog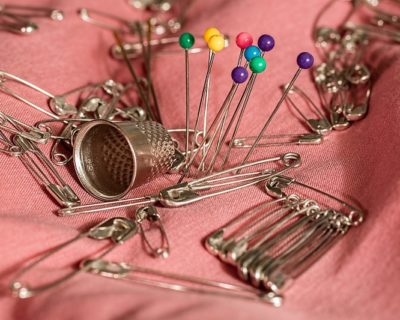 New Media Volunteer, Laura shares her thoughts and tips on reducing waste by repairing in her first blog.
Feb. 12, 2019