Volunteer with us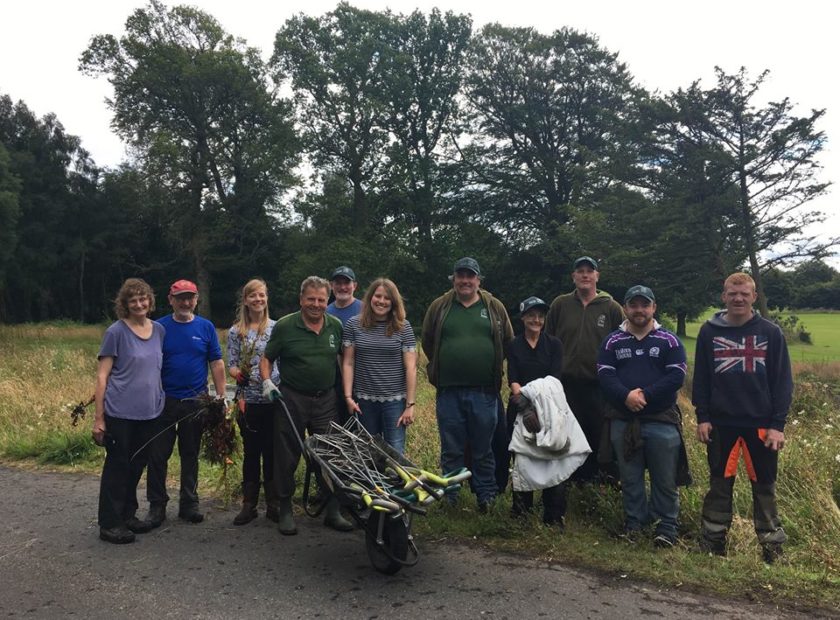 Here at Greener Kirkcaldy, we offer some great volunteering opportunities for anyone that wants to get involved in doing something positive in their community. If you want to share or learn a skill, get some practical experience, meet new people, inspire others and have fun while you're doing it, then these opportunities might interest you.
Growing Volunteers
If you are interested in or enjoy growing food and want to learn a new skill, get practical experience or improve employment skills, then volunteering at our community garden and orchard may be for you. If you would like to get involved contact geraldine@greenerkirkcaldy.org.uk.
Waste Champions
We're always looking for volunteers who are passionate about sharing ways of reducing waste and helping others to learn new skills in reuse and repair. In return, you'll get training, practical experience helping out at events, the chance to improve communication skills as well as meet others to share experiences. Volunteers play a key role in our events by welcoming and talking to people informally, helping to plan events, taking photos and more.  If this is something you would like to be involved in, please contact rosanna@greenerkirkcaldy.or.uk.
Active Travel Champions
We're looking for keen cyclists and walkers to help us with our upcoming cycle rides and walks. Active Travel Champions will receive Cycle Ride Leader and Walk Leader training, and training in bike maintenance and first aid. If you're interested, contact geraldine@greenerkirkcaldy.org.uk or call 01592 858458.
Energy Champions
Our Energy Advisors regularly give talks to other people and groups at events. We're recruiting some energy champions to help us do this. No experience is necessary – we'll provide training so that volunteers can tell others what we do and how we can help people in our community heat their homes more affordably. If you would like to be involved then please contact kitty@greenerkirkcaldy.org.uk.
High Street Hub Volunteers
We also need help in our High Street Hub. Volunteers welcome visitors and provide information. Contact kitty@greenerkirkcaldy.org.uk if you would like to help out there. We'll provide training and hours are flexible.
Media Volunteers
We're always telling people about what we do on our social media sites too. Our media volunteers write blogs for us and attend some events to write about and record what happened. If you have an interest in communicating and inspiring others, then contact lauren@greenerkirkcaldy.org.uk. 
If you'd like to know more about any of these opportunities contact geraldine@greenerkirkcaldy.org.uk, call us on 01592 858458, or drop into our High Street Hub at 254a High Street Kirkcaldy. It's open Wednesday to Saturday 10 am – 4 pm. We can provide reasonable travel expenses to volunteers that require it.
|