Food Works!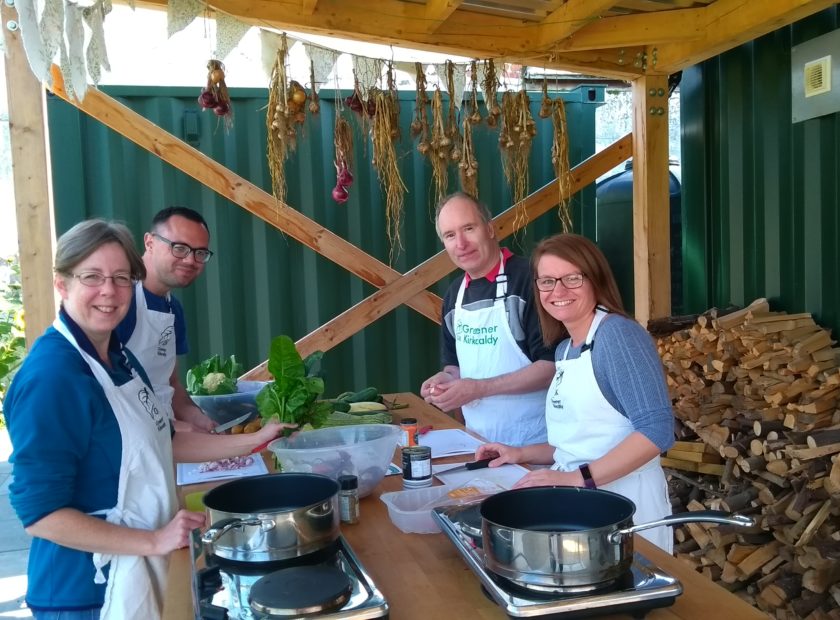 Food Works! is our volunteering and employability project, offering local people in Kirkcaldy, food and horticulture volunteer training opportunities. It is an 8-week programme all about building confidence, developing knowledge and improving skills in food and growing which will help participants into education, volunteering or employment.
Over 80 people have taken part in our Food Works! programme so far, with many moving on to other volunteering opportunities, education, and employment. Our programmes are held in a friendly working environment which helps mirror many aspects of the workplace. Participants can also volunteer with us to build on their experience and learning.
New programme starting Thursday 21st March 2019…
The next programme takes place at our new community training kitchen: 'The Lang Spoon Community Kitchen', for 12-weeks starting on Thursday 21st March 2019, in partnership with BRAG (Benarty Regeneration Action Group) Enterprises Limited. Find out more.
This programme will cover practical food and cooking skills only and employability skills. The programme also includes access to accredited training courses delivered by Fife Community Food Team e.g. Royal Environmental Health Institute of Scotland (REHIS) Elementary Food Hygiene and Elementary Cooking Skills, and City & Guilds Employability Skills, delivered by BRAG Enterprises Ltd.