Food Works!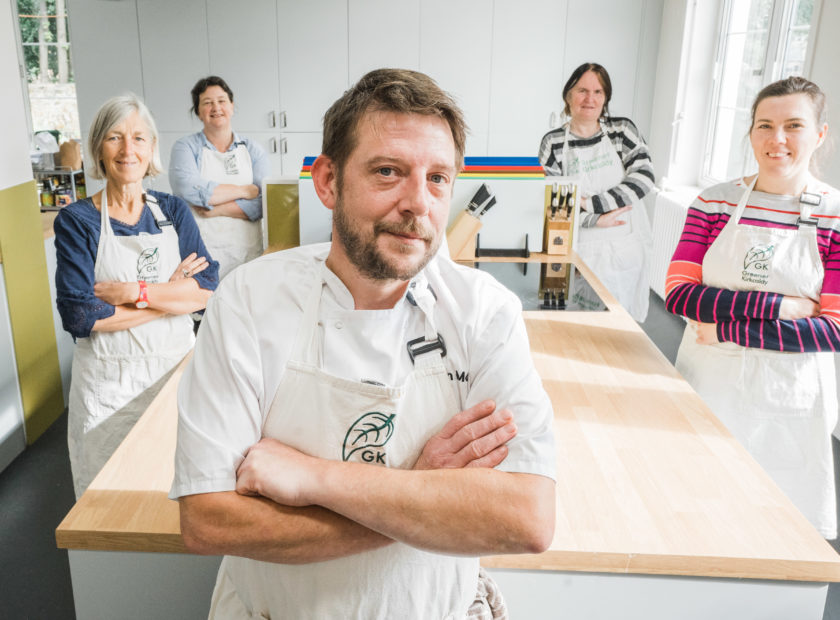 Food Works! is our volunteering and employability project, offering local people in Kirkcaldy food and horticulture volunteer training opportunities. The programme is all about building confidence, developing knowledge and improving skills in food and growing which will help participants into education, volunteering or employment.
Over 100 people have taken part in our Food Works! programme so far, with many moving on to other volunteering opportunities, education, and employment. Our programmes are held in a friendly working environment which helps mirror many aspects of the workplace. Participants can also volunteer with us to build on their experience and learning. Horticulture training is offered through volunteering opportunities at our Community Training Graden at Ravenscraig Walled Garden.
Our next Food Works! cooking programme will take place on Tuesdays, 10am to 2pm, from 1st of February to 5th of April 2022 in the Lang Spoon Community Kitchen. We'll be offering a range of accredited training opportunities including REHIS Elementary Food Hygiene, Elementary Cooking Skills, Introduction to Food and Health and Allergy Awareness. Participants will cook with a professional chef, and visit Fife College as well as receive support from Brag Enterprises Ltd.
Who can apply? School leavers and anyone who is long-term unemployed and in need of new skills and training to progress into employment, training or education. For more information, contact Jackie Arreaza by calling 01592 858458 or email 
jackiea@greenerkirkcaldy.org.uk