Family Cycle Skills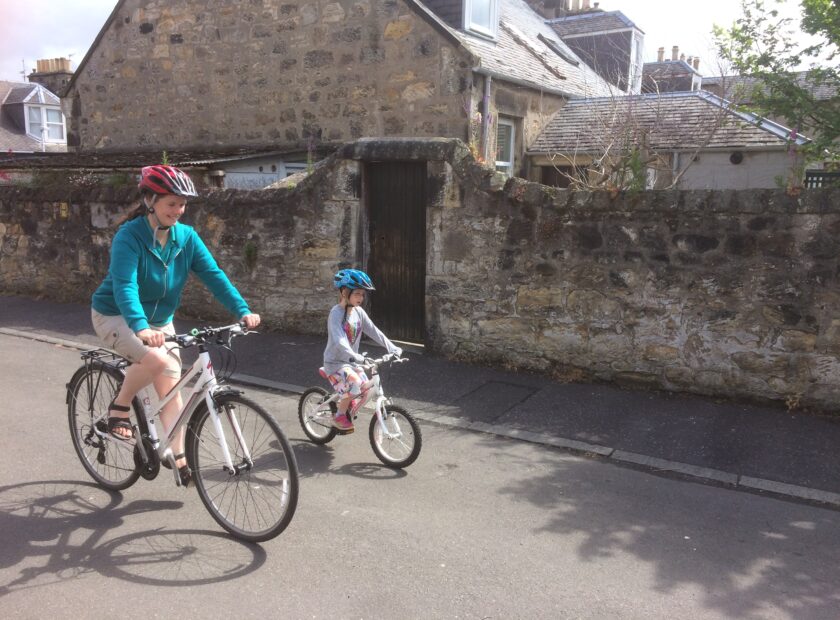 Would you like to be able to cycle on the road with your children, but you're not confident with their cycling skills? Why not book a Family Cycle Skills session with us?
These free sessions will teach parents how to cycle safely with their children on the road. We will cover how to direct your children, and where to position yourself in relation to them. These sessions are designed for families where everyone can ride a bike, and the children will listen to instructions.
We can provide a private session for your family, in your neighbourhood. It will be tailored to your family and held in your local area (in Kirkcaldy/Dysart). Each session will last 2-2.5hrs.
Sessions are available for one or two adults accompanied by up to three children.
For more information, or to arrange a session, please contact susan@greenerkirkcaldy.org.uk, providing your phone number.
Introduction to Family Cycle Skills
Check out our video where we give you some basic tips on cycling with kids. Our sessions expand on these tips to give you full confidence in cycling with your children on quiet roads.