Big Green Dream Holiday Competition (ages 10-14)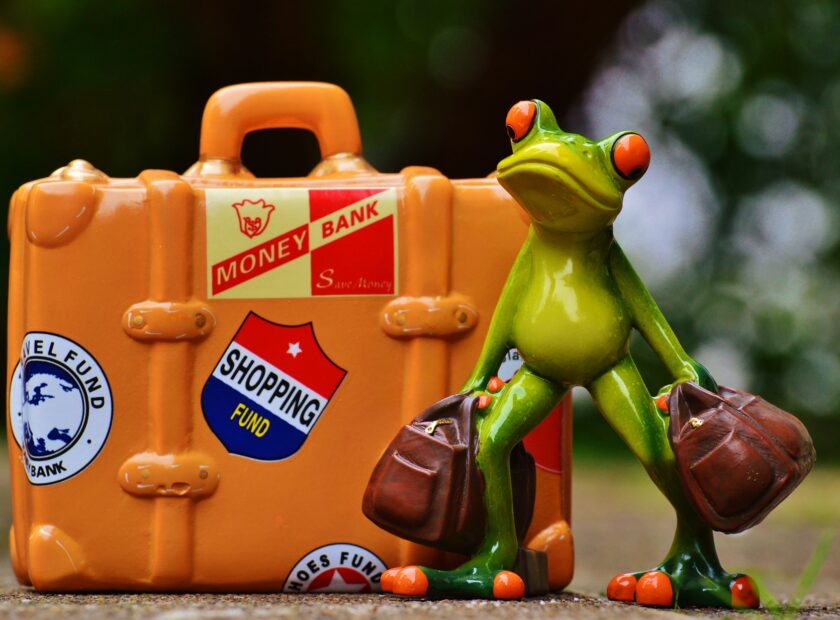 Here at Greener Kirkcaldy, we love to get away and really look forward to our holidays coming round. We love to daydream about our ideal getaways – the amazing places we could stay, the fantastic food we could eat and the amazing things we could get up to. All very exciting!
When we are planning our trips, you won't be surprised to know that making our holidays environmentally friendly is top of our to-do list (the clue's in the name – Greener Kirkcaldy!).
If you LOVE going on holiday and think it is important to make your trip eco-friendly too, why not enter our Big Green Dream Holiday Competition?
Win!
One lucky winner will receive a Wyatt and Jack upcycled rucksack to take with them on their next holiday. 2 runner-ups will win a Classic Curvy Canteen bottle. We will share winning dream holidays on Greener Kirkcaldy and Climate Action Fife websites and social media.
And everyone who takes part will receive a climate champion certificate.
This competition is open to all Primary and early Secondary children aged between 10 and 14 years old.
What do I have to do to take part?
We want you to imagine your dream holiday and tell us about it– but remember we are looking for environmentally friendly and climate friendly holidays only. That means thinking carefully about  the "greenest" place to go, the most low-carbon ways to travel and the most eco-friendly activities to do when you are there. To help with this, we have given you some useful information on the entry form and competition guidance document below. Your trip could describe something you have enjoyed doing before or it could be completely from your imagination. You are not limited by price, boring parents or even reality! We want your trip to be a fun, amazing, crazy  adventure that we will enjoy finding out about. The more creative and unexpected the better – make us go WOW!

How do I enter?
Download the guidance and entry form by clicking the buttons below, fill in your details and answer the questions. You will find some useful information about eco-holidays by clicking the web links in each document. You can of course do your own research and come up with your own ideas.
Guidance, Information and Entry Form (PDF) Entry Form (Word)
You can share your dream green holiday in whatever way you like:
Writing – simply describe your Big Green Dream Holiday.
Drawing – if you are an artist, why not draw your answers?
Sharing photos, web links or videos from the internet that explain your ideas – get Googling!
A mix of the above!
Judges will be looking for:
How environmentally and climate friendly your holiday is (the most important).
How much fun your holiday sounds.
Unique and creative ideas.
Send your entries via email to info@greenerkirkcaldy.org.uk Please include Big Green Dream Holiday competition in the subject line of the email.
Or post to:
Big Green Dream Holiday Competition, Greener Kirkcaldy, 8 East Fergus Place, Kirkcaldy, KY1 1XT
Closing date for entries is end of the day on Monday 28th February. Good luck!
If you have any questions or require more information about this competition, please email info@greenerkirkcaldy.org.uk or call 01592 858458.
This competition is deliverd by Climate Action Fife which brings together individuals, communities, local government and businesses to tackle the climate emergency and make Fife a greener and fairer place to live. You do not have to live in Fife to take part in the competition.
Greener Kirkcaldy takes your privacy seriously. We never pass your personal data onto anyone else without your permission. You can read our privacy notice here.
You can download our competition rules here.