Volunteer opportunity
Welcome Area Volunteer (not currently recruiting)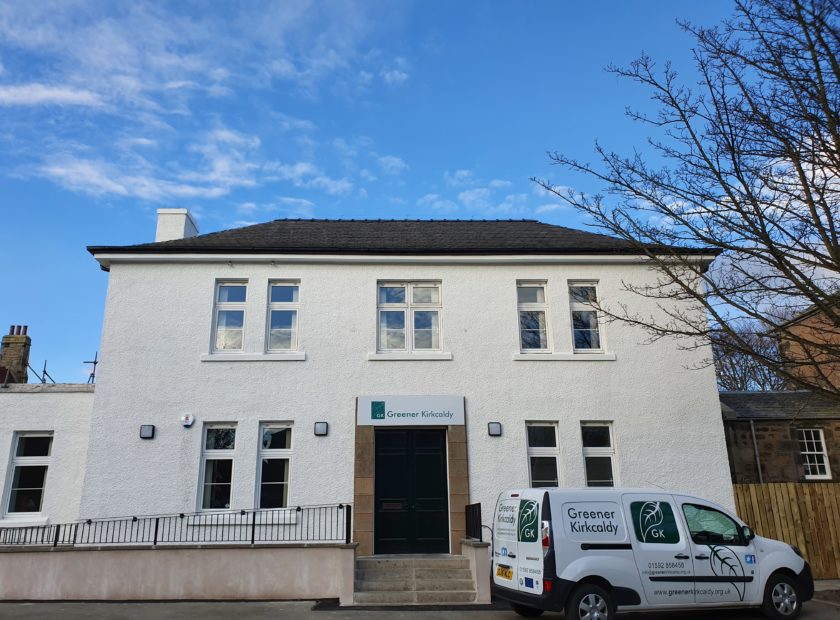 Greener Kirkcaldy is based in a lovely new building at 8 East Fergus Place. We are looking for volunteers to join our Welcome Area team to help Greener Kirkcaldy staff greet all our visitors provide information about everything we do.
Greener Kirkcaldy opening times are:
Monday – Tuesday 9.30am – 4.30pm
Wednesday 12pm – 4.30pm
Thursday – Friday 9.30am – 4.30pm
Main duties
Welcoming people to our building
Providing information and advice as requested and signposting to other services and opportunities
Speaking to visitors about Greener Kirkcaldy activities, events and volunteering
Booking visitors onto events and workshops
Helping with our Community Fridge and Food Coop
Providing administrative support
Personal qualities
Approachable, non-judgemental, and have a friendly manner when dealing with visitors
Enjoy helping others and working in a team
Flexible and willing to learn new skills
Skills and knowledge
An understanding of our environment and an interest in making Kirkcaldy a greener and fairer place to live
Basic admin skills and computer literacy
Some cash handling
Support and Training
Greener Kirkcaldy Staff will give new volunteers full training and there are written processes and procedures to follow. Other training such as food hygiene will also be provided.
Commitment
Minimum volunteer hours: 9.15 am – 1.15pm or 1pm – 4.45pm
Volunteers
We have regular volunteer social events which all volunteers are invited to.
Would you like to get involved?
Interested? Please contact Kitty by emailing kitty@greenerkirkcaldy.org.uk or phone 01592 858458