Volunteer opportunity
High Street Hub Volunteer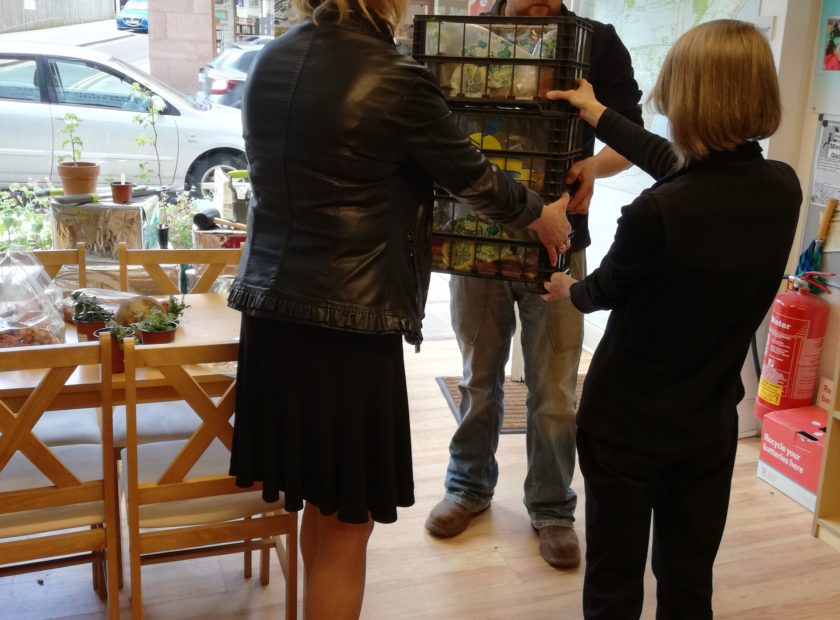 Greener Kirkcaldy are looking for enthusiastic volunteers to help us in the running of our 'High Street Hub' Advice Centre and Eco Shop.
Our 'High Street Hub' is a welcoming place that anyone can drop into for a chat and a cuppa, find out more about the work we do and get involved in our activities.
Our hub has three main purposes:
To promote our energy advice project 'Cosy Kingdom', where we give expert, practical and impartial advice about saving energy in the home.
To tell people about our volunteering opportunities, events and other activities.
To offer a wide range of local and fair trade foods, household products that are kind to the environment, low energy LED light bulbs and other energy saving products. We also run a monthly sustainable food club 'Fife Food for Fife Folk' selling fresh produce from local farmers in Fife, and a tool lending 'Library of Things'.
We are looking for a team of volunteers that will help us welcome visitors, provide information and help in the running of the Hub on a day to basis. No experience necessary. Volunteers will be given full training to fulfill this role.
Would you like to get involved?
Develop retail and advice skills, get involved in events and meet new people. Please contact Kitty, by emailing kitty@greenerkirkcaldy.org.uk or phoning 01592 858458.
Our commitment to volunteers
Volunteers are covered by our insurance and training is provided for free. Our volunteer sessions offer a great sense of working together for a good cause, and most importantly it's great fun! We're also committed to offering a volunteering programme that helps volunteers: meet new people, use existing skills or learn new ones, improve your CV and gain valuable work experience, all while doing your bit to help our local community and the environment.