Volunteer opportunity
Community Fridge Volunteer (not currently recruiting)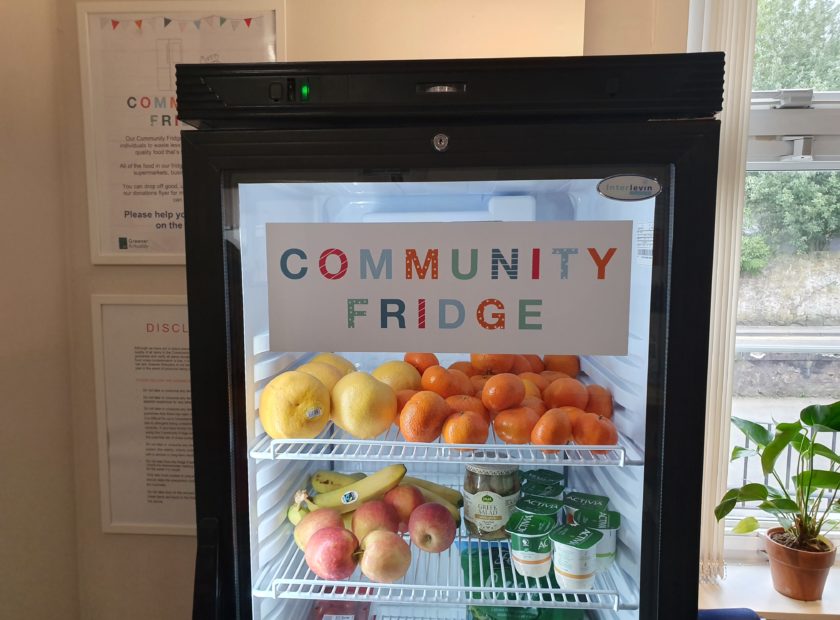 Our Community Fridge redistributes surplus food from local businesses, organisations and individuals. We receive donations daily, and anyone is welcome to come and take food from the fridge. The fridge is open Monday – Friday, and is located in our building at 8 East Fergus Place, Kirkcaldy. Find out more.
We're looking for volunteers to collect food donations from local businesses and drop it off at our premises.  Most pick ups will be in Kirkcaldy. We do also have Community Fridge duties for non-drivers e.g. sorting donations.
Main duties
Collecting food from businesses and returning to Greener Kirkcaldy
Sorting out food to go in the fridges
Taking and recording food temperatures
Speaking to people about food in the fridges
Personal qualities
Friendly and helpful manner when dealing with businesses and the public
Able to participate independently as a volunteer
Flexible, organised and good at managing time
Skills and knowledge
Interest in food and reducing food waste would be an advantage
Knowledge of the local area and routes would also help
Full driving licence, access to own transport and vehicle insurance
Support and Training
Volunteers will receive full training, and will be offered further training in manual handling, food hygiene and fuel efficient driver training.
We have regular volunteer social events which all volunteers are invited to.
Commitment
1 pick up per week . Current collection times are:
Mondays 9am – Aldi Ferrard Road (near Kirkcaldy Train Station) and Lidl
Tuesday 9am –  Aldi Ferrard Road (near Kirkcaldy Train Station) and Lidl
Friday 2pm – Asda Carberry Road
Would you like to get involved?
Interested? Please contact Geraldine by emailing geraldine@greenerkirkcaldy.org.uk or phone 01592 858458