Volunteer opportunity
Community Fridge Volunteer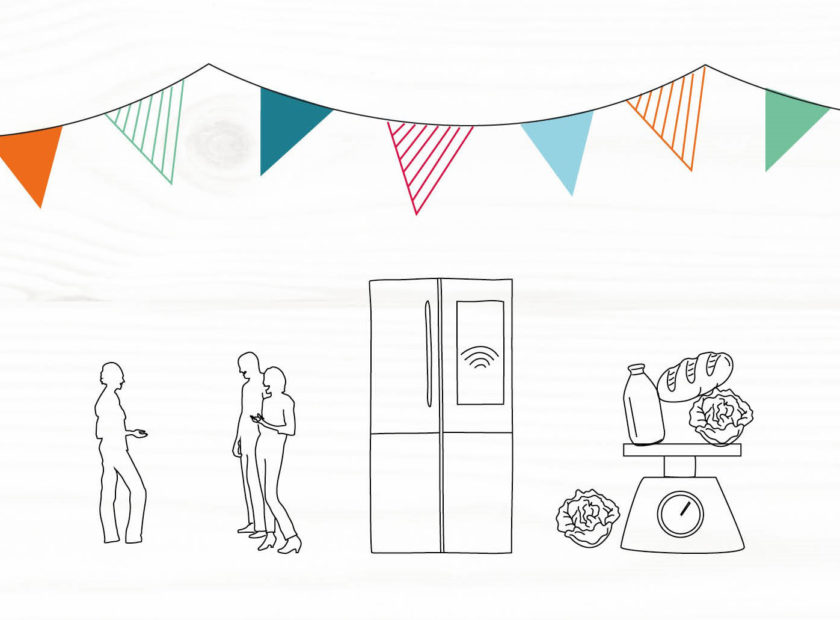 We are launching a Community Fridge in our new premises at East Fergus Place in Spring 2019. We'll be collecting donated, perishable food that would have been wasted to be share with local people. We're looking for volunteers to collect food from local food businesses: possibly early mornings or after 5pm. There are other Community Fridge duties for non-drivers.
The Community Fridge opening times are:
Monday – Tuesday 9.30am – 4.30pm
Wednesday 12pm – 4.30pm
Thursday – Friday 9.30am – 4.30pm
Main duties of role include:
Collecting food from businesses and returning to Greener Kirkcaldy
Taking and recording food temperatures
Sorting out food to go in the fridges
Storing and labelling food
Cleaning fridges
Speaking to people about food in the fridges
Personal qualities
Friendly and helpful manner when dealing with businesses and the public
Able to participate independently as a volunteer
Flexible, organised and good at managing time
Skills and knowledge
Interest in food and reducing food waste would be an advantage
Knowledge of the local area and routes would also help
Restrictions for Drivers only:
Over 18
Full driving licence and access to own transport
Insurance
Support and Training
Greener Kirkcaldy Staff will give new volunteers full training and there are written processes and procedures to follow. Other training will include manual handling, food hygiene and fuel efficient driver training.
Commitment
1 session per week minimum – could include out of work hours – mornings or evenings
Volunteers
We have regular volunteer social events which all volunteers are invited to.
Would you like to get involved?
Interested? Please contact Lauren by emailing lauren@greenerkirkcaldy.org.uk or phone 01592 858458
Our commitment to volunteers
Volunteers are covered by our insurance and training is provided for free. Our volunteer sessions offer a great sense of working together for a good cause, and most importantly it's great fun! We're also committed to offering a volunteering programme that helps volunteers: meet new people, use existing skills or learn new ones, improve your CV and gain valuable work experience, all while doing your bit to help our local community and the environment.