Help Fuel Fife Folk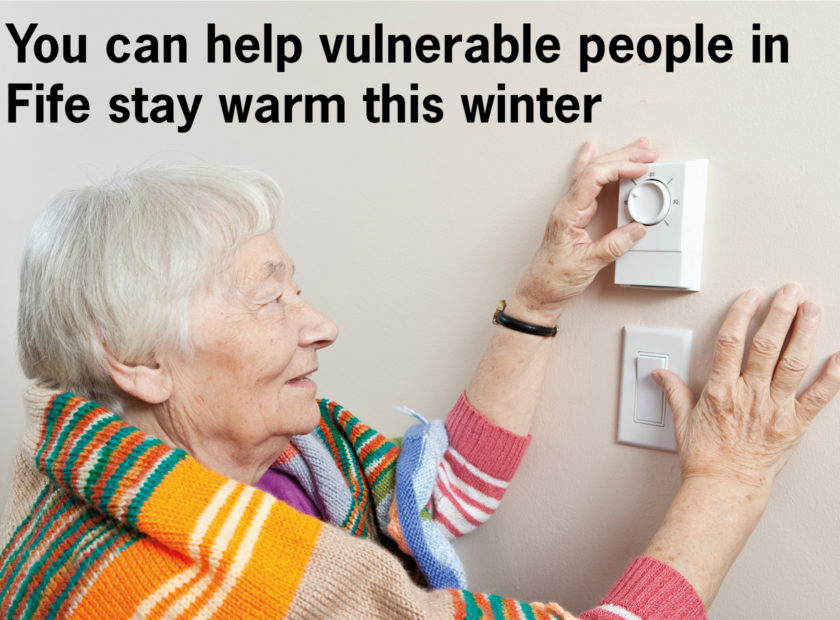 Simply keeping warm in  winter is a challenge for many people in Fife, who are already struggling to afford increasing and expensive fuel bills. In addition, the cold winter months threaten ill health and isolation.
35% of households in Fife are classed as living in fuel poverty, spending more than 10% of their annual income trying to heat their homes. This can mean choosing between cooking hot meals and heating their homes.
According to the National Record for Scotland, in 2016/17, an additional 163 people died due to winter-related causes in Fife.
Greener Kirkcaldy (registered charity SC041412) and St. Andrews Environmental Network (registered charity SC045253) work to help people stay warm, save energy and save money. Last year we helped over 1800 households in Fife by visiting people in their homes and providing free energy advice.
We're appealing for your donations to help us support those in need to stay warm over the winter. Your donations will be used to provide vital measures including low-energy electric heaters, electric blankets, warm thermal curtains, reflective radiator panels and emergency fuel top ups.
Any donation, however large or small, will help.
£15 could buy a low-energy halogen heater
£20 could heat a 1-bedroom flat for a week
£50 could pay for thermal curtains for two rooms
Do you receive the Winter Fuel Payment, but don't need it? Why not donate it?
How you can help keep people warm in Fife this winter
Make a one-off donation via debit/credit card or Paypal on our online donations page or set up a monthly direct debit.
Send a cheque made payable to 'Greener Kirkcaldy' to Greener Kirkcaldy, 252a High Street, Kirkcaldy, KY1 1LA. Signing up to Gift Aid means you can add 25p extra to each pound you give at no cost to you. Please complete and return this Gift Aid Form along with your cheque.
Call 01592 858458 to make a telephone donation
Pop into our High Street Hub (254a High Street, Kirkcaldy), Wednesday – Saturday, 10am – 4pm to donate in cash.
#HelpFuelFifeFolk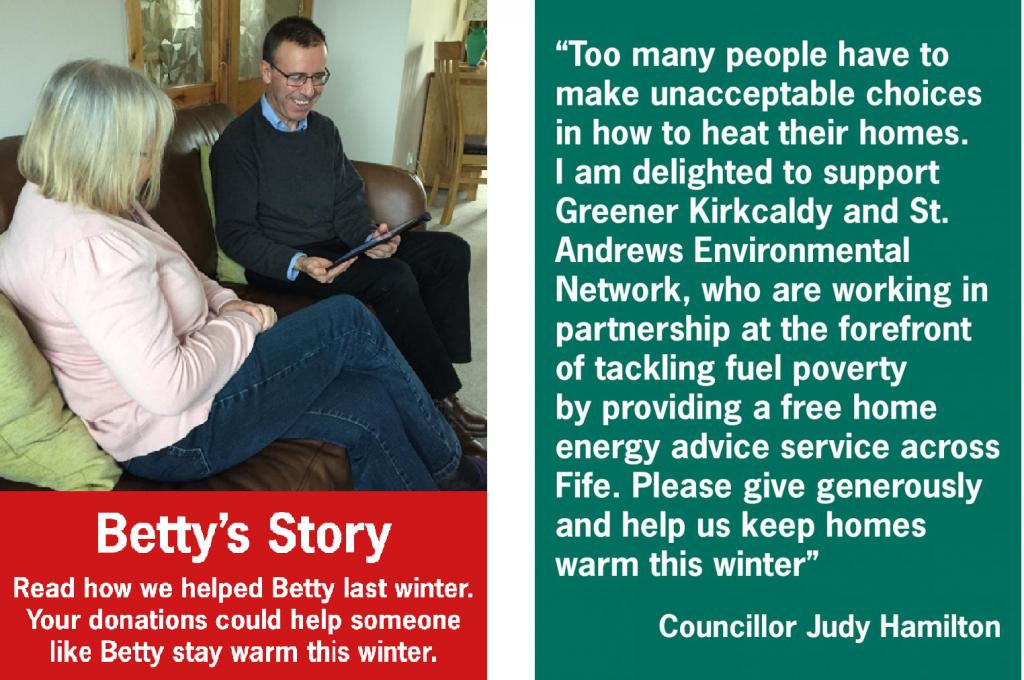 Greener Kirkcaldy (registered charity SC041412) and St. Andrews Environmental Network (registered charity SC045253)
|