Fife Food for Fife Folk – buy good food at fair prices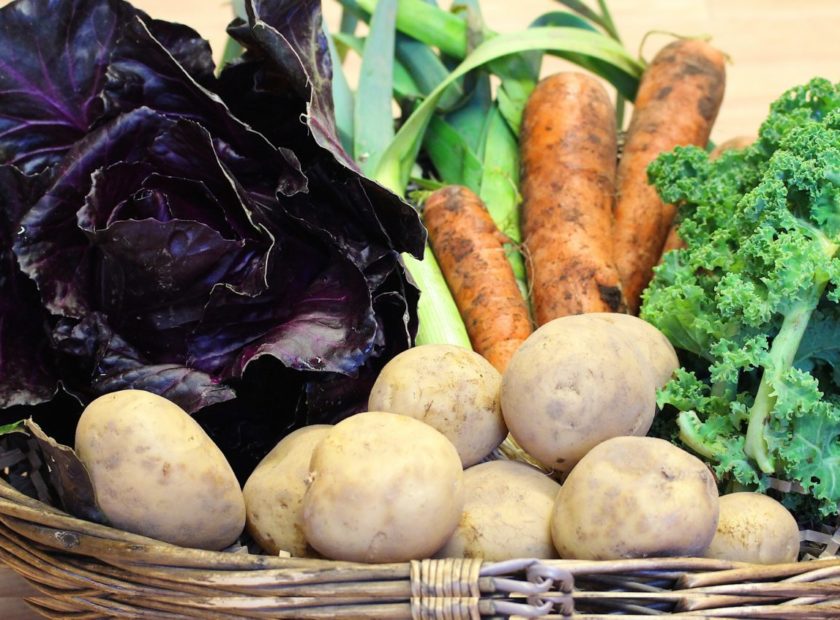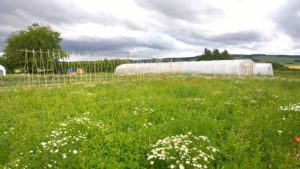 Veg boxes available fortnightly. Order by:
5pm on Tuesday 2nd April for collection on Friday 5th April, between 4pm and 6pm
5pm on Tuesday 16th April for collection on Friday 19th April, between 4pm and 6pm.
Please note that we are now at 8 East Fergus Place, Kirkcaldy, KY1 1XT and that the collection time and date has moved to 4pm – 6pm on FRIDAY.
Take a look at the product list to see what's currently in season and available to buy. 
Order a bespoke grocery box every fortnight, filled with your choice of locally-grown fruit, veg, herbs, ethically-sourced wholefoods and other essential groceries through our Eco Shop with our Fife Food for Fife Folk project, and we'll give you seasonal recipe cards with your order, to help you make the most of local produce. Or choose from one of our seasonal set boxes – with produce from Pittormie and Falkland Kitchen Farm – only £6 each and packed with a range of the best seasonal and environmentally-grown veg from around Fife.
To place your order, simply email kitty@greenerkirkcaldy.org.uk, call 01592 858458 or pop into our High Street Hub.
We're doing this because we want to bring more good, local and ethical food to Fife tables. Our Eco Shop sells a range of local and ethical foods, but we're limited by shelf-space. These orders and events will help us get more Fife Food to Fife Folk – supporting the local economy and going greener together.
More information
How does it work?
You place your order with us, by 5pm on Tuesday. We then make a big order from the local farmers and our wholefoods supplier, and they deliver to 8 East Fergus Place. These bulk orders means we get the freshest produce, at a good price. You can then collect your order on Friday, between 4pm and 6pm.
What can I order?
This month you can order:
Fresh, seasonal, local fruit, vegetables and potatoes and frozen soft fruit from Pittormie Fruit Farm in north-east Fife
Fresh, seasonal, certified organic veg, salad and herbs from Falkland Kitchen Farm (Not available in January and February)
Organic and Fairtrade dry goods – fruit, nuts, seeds, pulses, grains, etc
Organic and Fairtrade store-cupboard staples, such as baking ingredients and milk alternatives
See our Product List for full details of what's available.
What are your prices?
We support transparency in the food chain, and this includes how goods are priced. We add a mark up of 15% to the wholesale price of all goods, which helps us to cover our costs. Our Product List includes prices for all goods.
How do I pay?
We take payment in advance to ensure that all food is collected, and that there is no food waste. You can pay by cash in the Hub. Or if you'd prefer, you can pay by bacs – email kitty@greenerkirkcaldy.org.uk with your order and ask to pay by bacs.
Any other questions?
See our FAQ page for more details. Or contact Kitty on kitty@greenerkirkcaldy.org.uk or 01592 858458, or pop into our High Street Hub. We're open Wednesdays to Saturdays, 10am to 4pm.
|